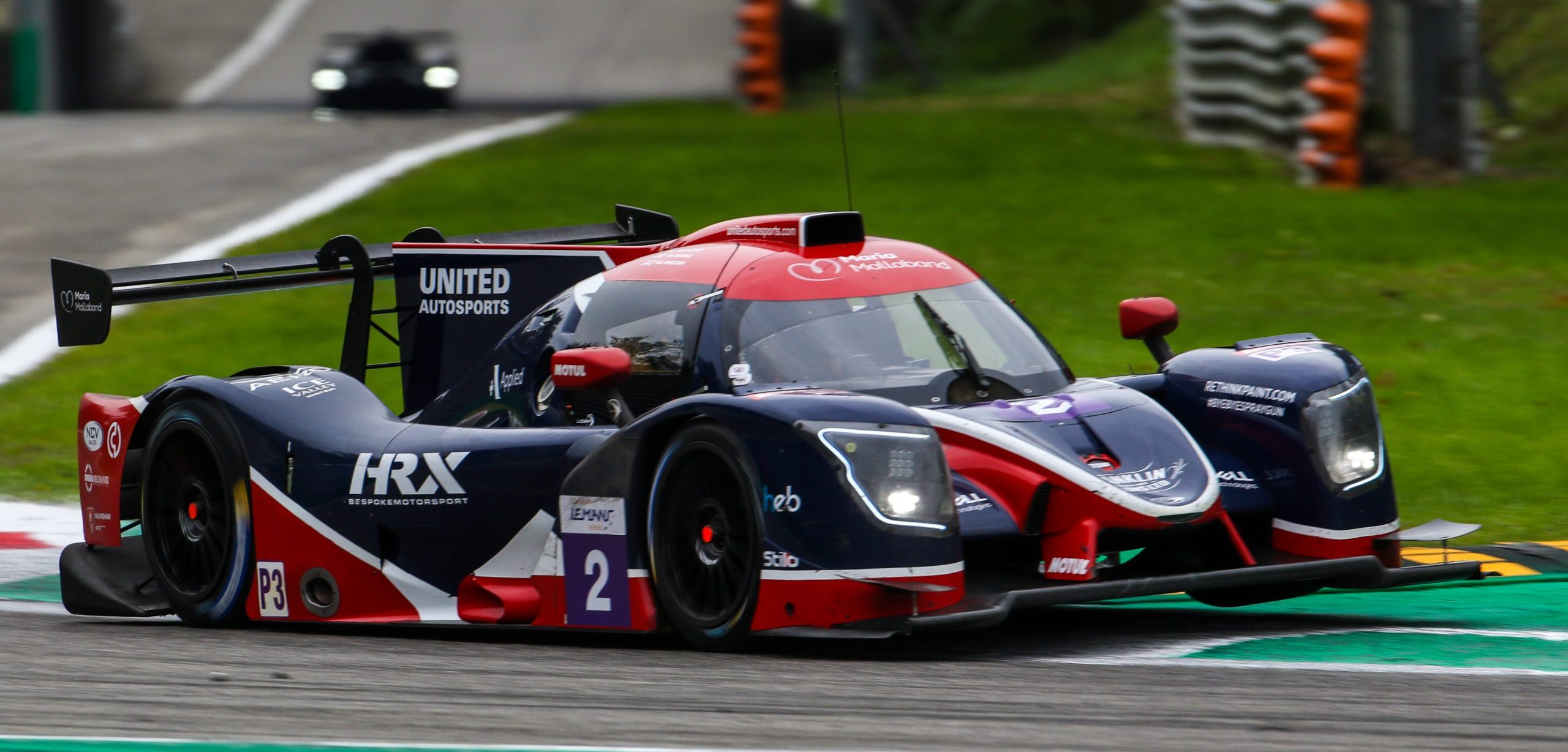 The United Autosports prepared Ligier LMP3 car of Tom Gamble, Wayne Boyd and Rob Wheldon entered the penultimate ELMS race weekend with sights firmly set on a podium position to aid their hopes of clinching the ELMS LMP3 championship.
The #2 Ligier JS P320 went into qualifying with Wayne Boyd behind the wheel and true to form put a time in that would be good enough for pole position!
Rob Wheldon lined the #2 up on pole position once again, on wet tyres whilst some of the competitors choosing to take the risk on slick's.
A good start from Rob, who managed to drive around the carnage ahead of him, meant he maintained the lead. After the first safety car period ended and racing resumed, Rob maintained his lead and began to pull away. With one hour and 26 minute gone, Rob pitted the #2 from second for fuel and a change of drinks bottle, but stayed on board. After a fantastic two hours and 14 minutes, Rob pitted the #2 and handed the car over to Tom Gamble. New tyres and a full tank of fuel and Tom made his way back out on track. At this stage the #2 car was in fourth position and the gap to third was 15 seconds. Gamble then started to put in some quick, consistent laps and over his 50 minute stint caught and passed third position until he stopped with 50 minutes remaining to hand the #2 car over to Wayne Boyd. A faultless stint from the Nottinghamshire based teenager.
Wayne crossed the line third in the #2 Ligier by just 0.062 seconds to second place.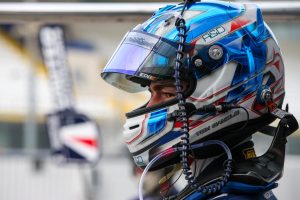 Gamble commented, "Things didn't really go our way today with the way the strategy played out, everyone else seemed to benefit from the safety cars and full course yellows, but sometimes that's the way it is unfortunately. All three of us did a great job and the car was phenomenal. It's disappointing because we really had the pace to win today but we will go to Portimao with one goal and hopefully we can wrap up the championship there."