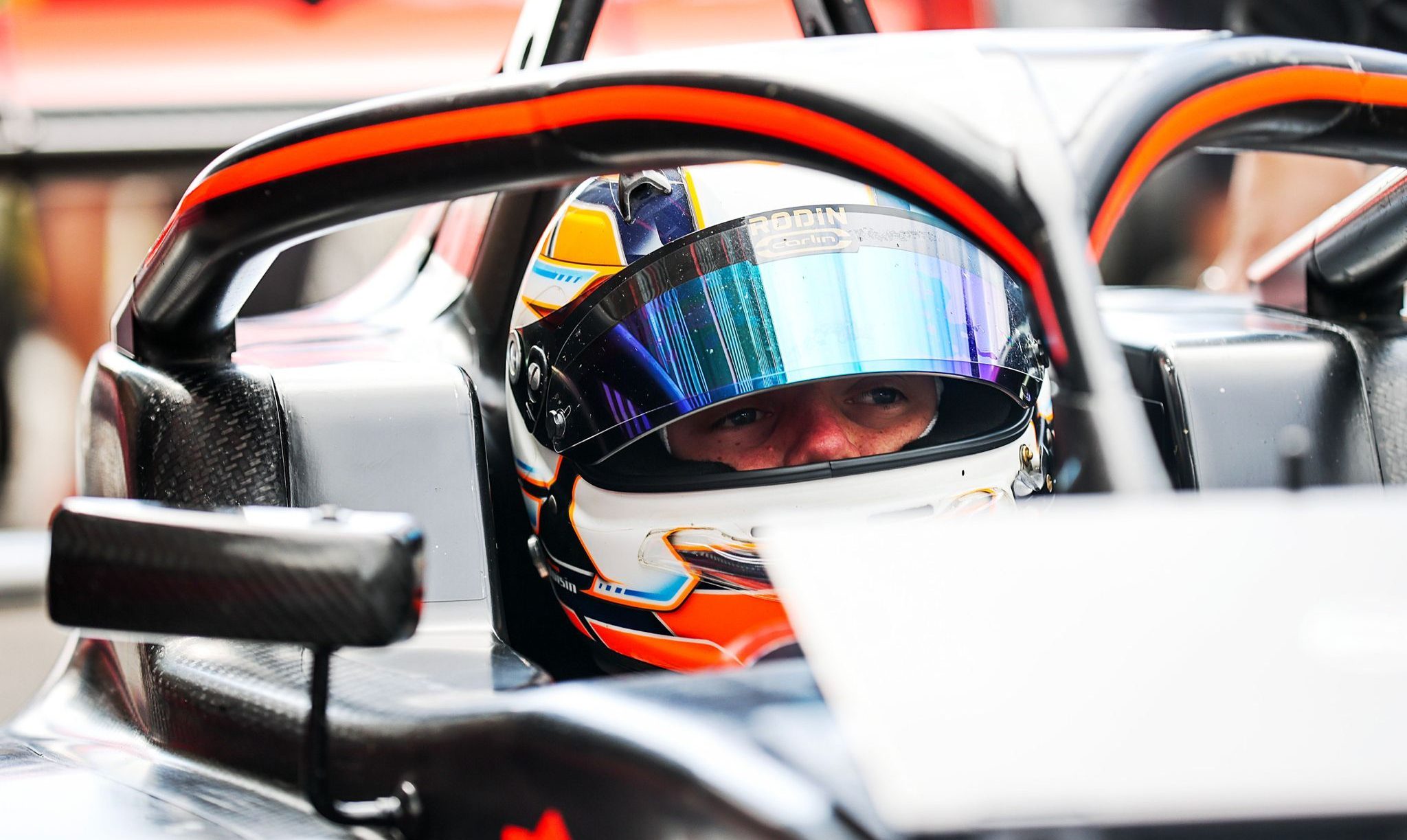 EDGE driver Callum Voisin came into the Brands Hatch race as Championship leader. Qualifying saw Voisin line up P2 for race 1 and and Pole position for race 2.
Pole sitter Loake made a good start from pole position to resist Voisin, but behind, Dunne's title chances took a big hit as he went around the outside of Rees at Paddock Hill, only for the two to make contact, which fired the Hitech contender off into the gravel and retirement.
That brought out the first safety car, with racing resuming on lap three. Loake immediately moved to rebuild his race lead but racing was to be neutralised again on lap six after David Morales went off into the gravel at Westfield.
Loake had to do it all once more when the race resumed on lap nine, this time backing up the field right up to the restart line. While the field went four wide further back, it worked out perfectly for Loake, who rebuild a lead of six tenths, and held that advantage over the next four laps to claim his first win since Silverstone in May.
Race 2 saw Voisin starting from pole and resisted a first lap challenge from fellow front-row starter and nearest championship challenger Joseph Loake.
The British-Swiss contender then made a decent restart after a first lap incident between Shawn Rashid and Noah Ping, and built a lead of over a second mid-race, taking the flag 1.3s clear of Loake after 14 laps.
Starting alongside each other on the front row, there was plenty at stake as Voisin looked to extend his championship lead for the second successive race, while Loake knew that a win would bring him to within a point of the summit.
Loake made a slightly better start to draw alongside Voisin on the run to Paddock Hill. The battle continued through Druids, with Loake around the outside at both corners.
That allowed Voisin to keep his advantage, but his first lap lead of six tenths of a second was wiped out by the sole safety car appearance.
Voisin's restart was perfect, creating an immediate gap of several car lengths, and crossing the line eight tenths clear. The margin got as high as 1.4 seconds, as the championship leader looked to stamp his authority.
He finished 1.3 seconds ahead, and extended his championship lead over Loake to 13 points.
Race 3 saw the reverse grid. Rodin Carlin's championship leader and race two winner Callum Voisin extended his lead again after taking 14th from 23rd.