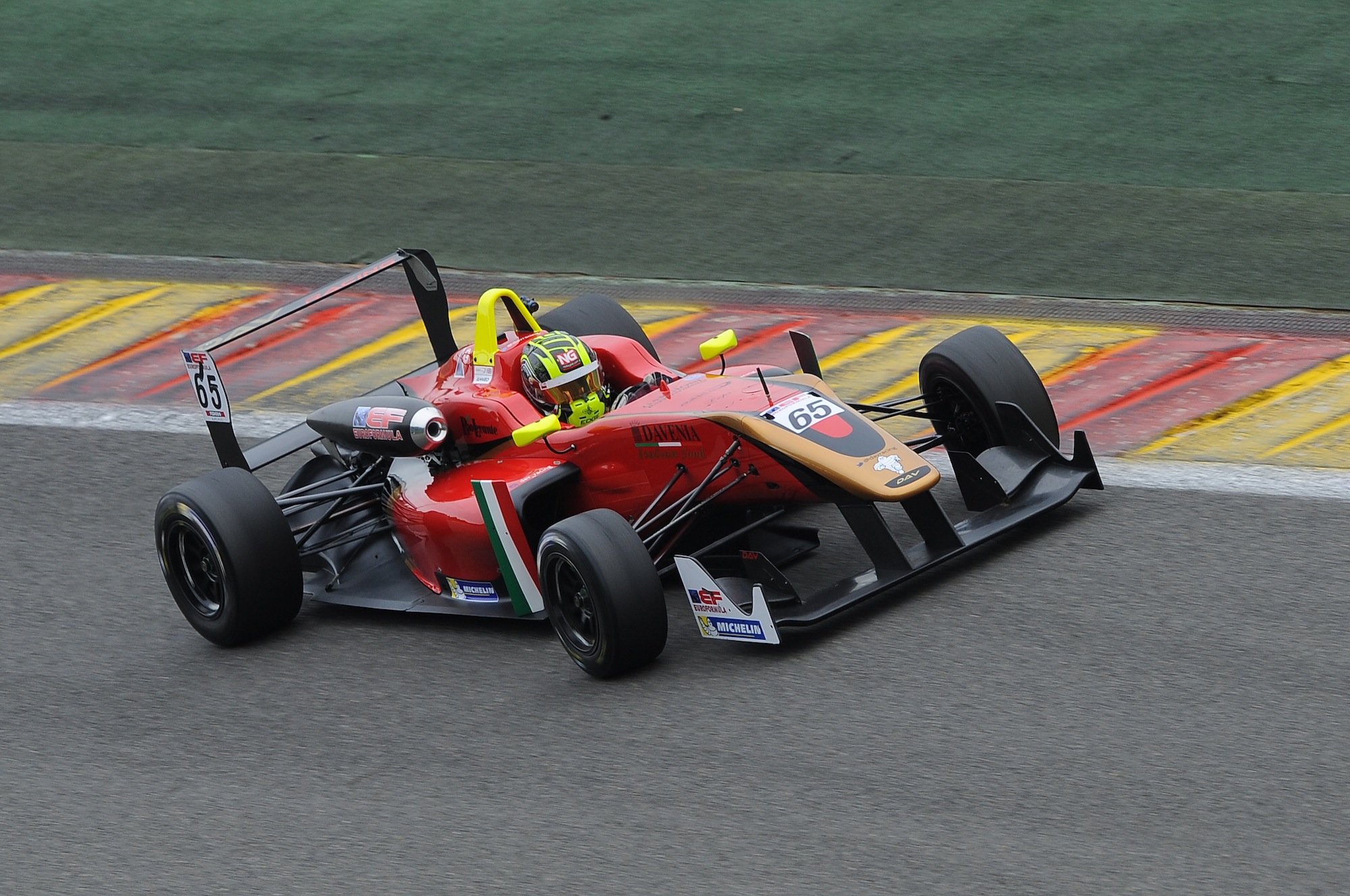 Enaam Ahmed was given a fantastic opportunity to take part in round 2 of the Euro Formula 3 Open Championship at the world renowned Spa Francorchamps last weekend with DAV Racing. The opportunity came late in the day meaning Ahmed had not even sat in the car until late on Thursday evening. With only 2 25 minute test sessions on the Friday, Ahmed was thrown in at the deep end when qualifying took place. Still getting used to the additional aerodynamic downforce of the Dallara chassis, Ahmed managed a time to put him just outside the top 10, in P12 – a fantastic job considering the lack of seat time.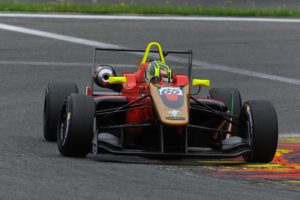 Race 1 saw Ahmed make one of his trade mark starts and gained several places on the opening two laps and the Rookie was up to P10. As the race settled down, Ahmed would settle into his rhythm and begin to lap consistently. After a couple scraps mid race Ahmed would cross the line in P10, an outstanding achievement considering how little time the 16 year old had in the car.
Qualifying 2 on Sunday saw mixed conditions at Spa. Having spent the previous day learning his DAV prepared F3 car in dry conditions, it was now time for Ahmed to understand the dynamics of the car in the wet! In true Spa Francorchamps conditions, part of the circuit was wet but it soon became fully dry and Ahmed put a time good enough for P16.
Race 2 would see fully wet conditions. Ahmed would make his way down to turn 1 in P16, and as he made a manoeuvre around the outside of the pack he was unfortunately taken out which sent him into a spin. The accident would see damage to his car, and a large chunk of the floor was ripped off. Ahmed managed to re start and even with accident damage still managed to bring his wounded car back in 19th position.
Ahmed commented, "I have had such a great experience this weekend. It was purely a learning experience for me. Track time at such an iconic circuit along with the experience of the Dallara F3 car was an opportunity that I couldn't pass on. Race 1 was good for me, and I think we had pace in the car for a top 8 finish. Race 2 was ended before the first corner when I got harpooned from behind, so that was one to forget! Thanks to DAV Racing for the weekend, it really was great."