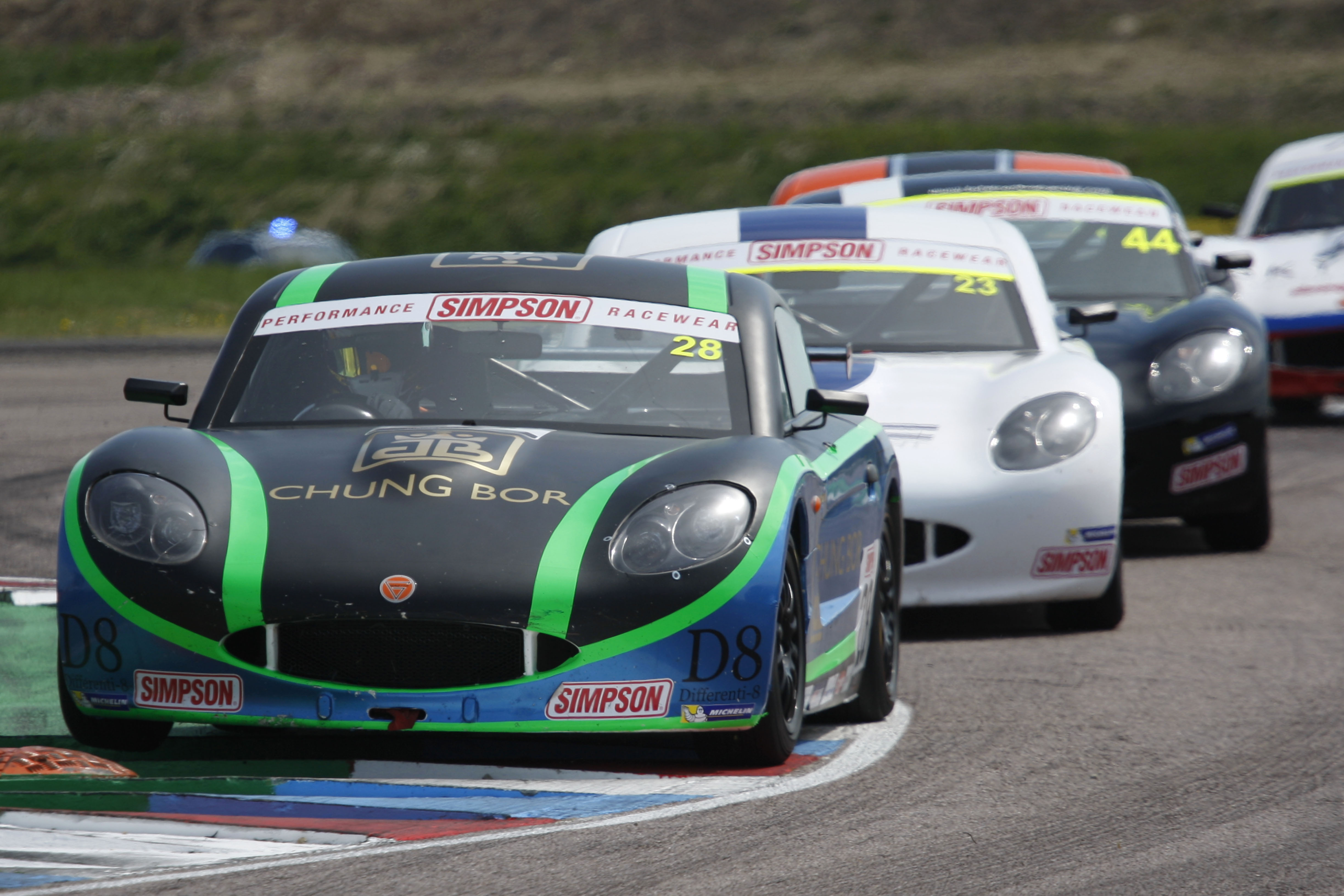 With the sun shining and the fans out in force, Charlie Fagg came into qualifying at Thruxton aiming to improve on his previous two rounds at Brands Hatch and Donington Park.
Qualifying saw the usual carnage that Thruxton throws at the Ginetta Juniors as all drivers were attempting to get a tow from one another. This resulted in a rather busy qualifying session with traffic being the main issue as everyone hustled for that optimum tow.
Charlie put a time in that was to be only 3 tenths of a second off of pole position, but with the field being ultra competitive, it would see him P11 for race 1.
As the lights dropped for the first race of the weekend Charlie made a good initial getaway off the line but as he accelerated towards the complex he missed a gear which dropped him down the order to P13. As the pack settled down Charlie was able to get into a rhythm and began to pick his way back through the field. As Charlie came across the line for lap 3 he was already up to P10 and his pace was looking strong to finish well inside the top 10. As the laps reduced Charlie would see another two positions gained with some great overtaking moves, and he crossed the line in P8.
Race 2 would see Charlie line up on the 4th row in P8. As the pack made their way off the line Charlie would hold position. The safety car was brought out in true Junior style at the end of lap 1 to clear away the stricken cars of Max Bird and Seb Perez. Upon the restart the battle for the lead was now 13 cars long and the train of Ginetta Juniors were hustling at every opportunity. During the chaos Charlie dropped down the order to P10, but as the laps counted down, Charlie would soon settle in and once again began to pick off his opposition and came across the line in P8.
Charlie said, "Im a little disappointed as I thought we had the pace to be in the top 5 this weekend, but qualifying was so tight, and that gap of 3 tenths just put me outside of where I wanted to be. I guess we have some positives to take away from this weekend, and that is we have the car in one piece and I have hauled two consistent point scores inside the top 10."
Edge Management commented, "We know that it is all about qualifying with Charlie, and this is something that we are going to focus on for the next round at Oulton Park next month. Charlie drove well this weekend, and we need to take the positives away that we have a car in one piece and we got to two top 8 finishes."