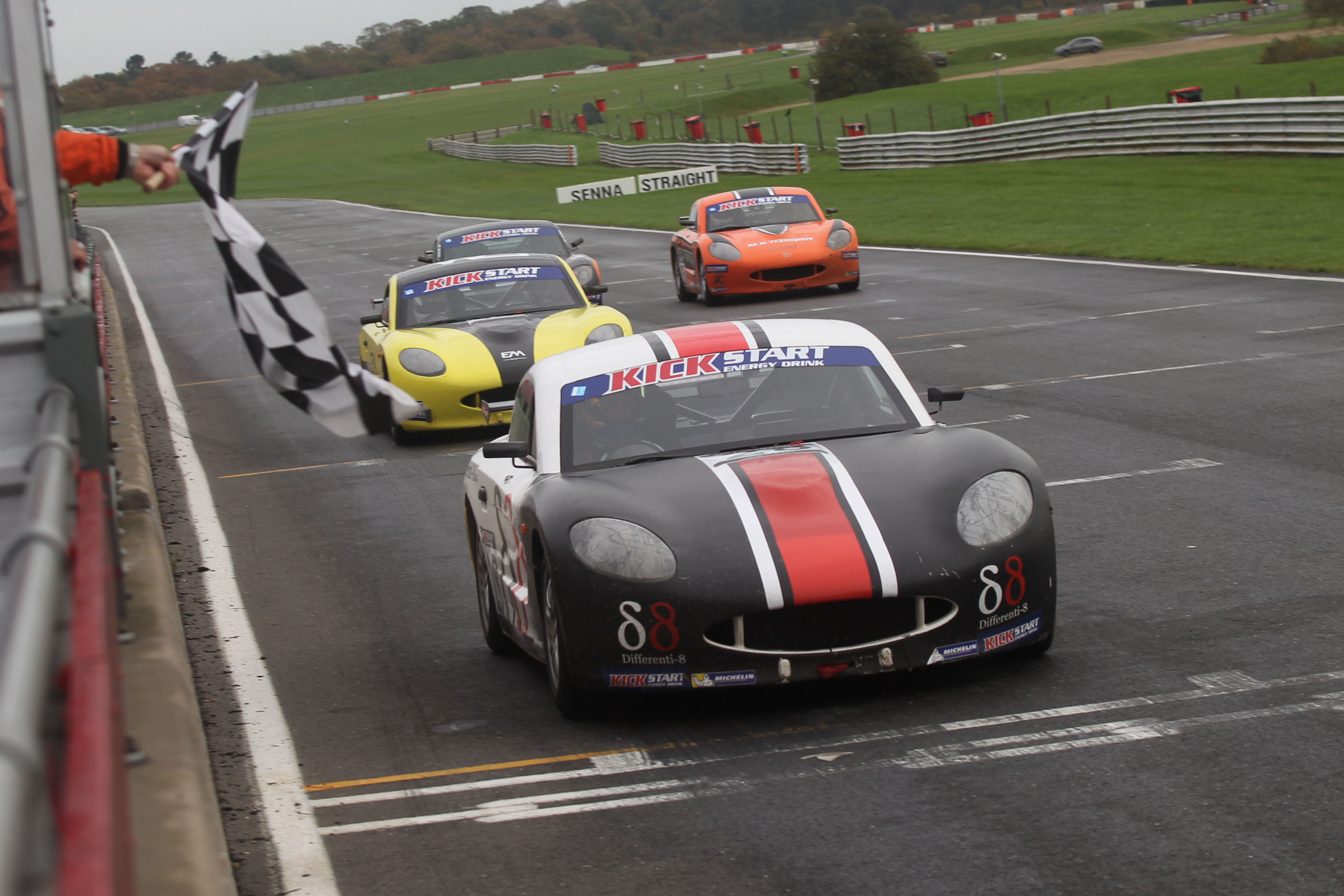 Edge Sporting Management's latest signing, Charlie Fagg entered the Ginetta Junior championship mid way through the 2015 season, and caught the eye of Edge's Phil Glew whilst working together at HHC.
The Edge Sporting Management director commented, "Charlie is an exciting prospect for us as he hasn't really had much previous karting/car experience, so to gain the results and pace that he achieved during the latter part of this season is really fantastic. Charlie is a dream to work with as he has not picked up any bad habits from karting or previous formula's that are always usually tricky to iron out. His ability to listen and learn is great…he should be right up there in 2016."
Charlie joined the Kickstart Energy Ginetta Junior Championship at Croft, part way through the season. With the expert help of Edge's Phil Glew, he has slowly turned himself from a back marker, into a top 6 finisher in one of the most competitive junior championships that exists, and all in just 6 months!
The 16 year old from Durham had a mixed weekend at the Ginetta Junior winter series at Snetterton on 7th & 8th November.
Generally setting the initial pace throughout testing for the winter series, Fagg approached qualifying on fine form. At a very greasy Snetterton, Charlie was setting some of the fastest sector times, but just struggled to hook up that perfect lap. He ended the session in P5.
Race 1 of the Winter series got under way and Charlie made a near perfect start. On lap 2 Charlie watched as his teammates collided, promoting his HHC machine up to P2! The remaining laps of the race saw some first class defending from Charlie as he held off championship favourite and team mate, Lewis Brown. Charlie finished race 1 in P2, a fantastic start to the weekend.
Race 2 saw Fagg get another awesome get away, and he managed to take the lead. A slight mistake on lap 2 let 3 cars passed, but charlie held focus, and continued to battle on to bring his car home in P4.
Sunday's qualifying saw Charlie put a time down that would be good enough for P3, another tremendous effort.
Charlie lost out on the frantic start to race 3 and dropped to fifth. Although he picked up another place, a fall down the order to eighth in the closing laps would see the 16 year old cross line in P8.
The final race of the Ginetta Winter Series was one to forget for Fagg. Starting in P8 and determined to come through the field, Fagg pulled a bold move to gain position which saw Fagg incur severe damage on lap 1. The damage would see the youngster with a DNF in the final race.
Charlie commented, "Although the weekend didn't end in the best way, I'm still really pleased with my performance overall, and my pace has been up there, so I'm really happy with that!. I have to thank my Mum and Dad for all of their help, HHC, and Edge Management for helping me this weekend."