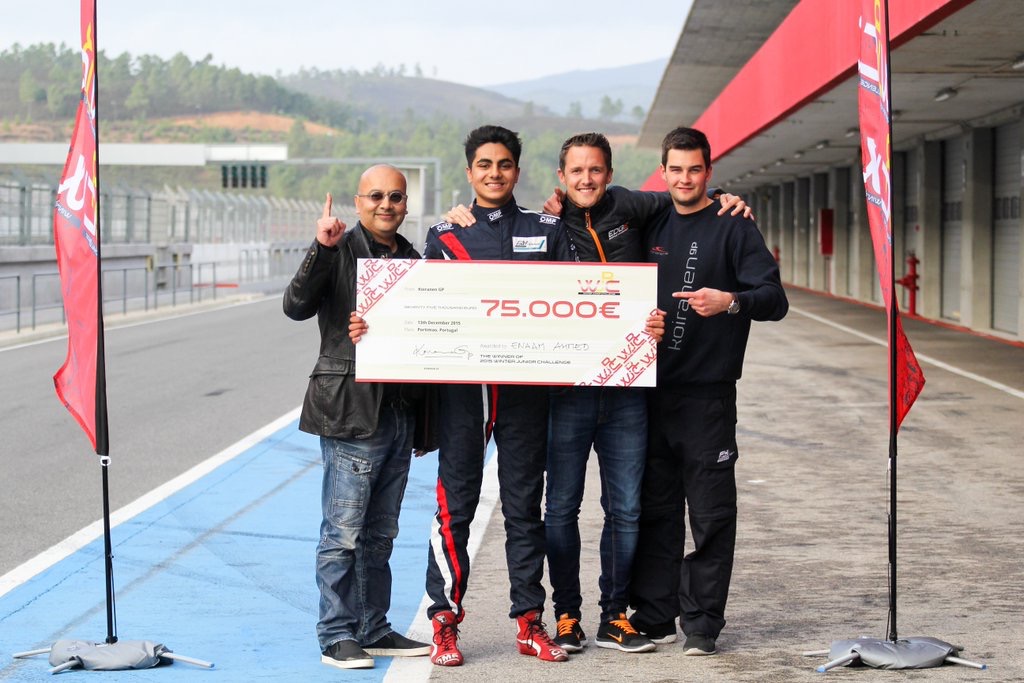 Enaam Ahmed brings his phenomenal car racing debut season to an end in the best possible way by taking victory in Koiranen GP's Junior Winter Challenge, and with it, the 75,000 Euro prize purse.
The Junior Winter Challenge took place across two weekends at Jerez 4-6th December and Portimao, 11th -13th December.
Ahmed began his winter challenge by setting the early pace but then car issues saw the young brit fall down the time sheets. The 15 year old had it all to do in the three races.
The more experienced 17 year old Finnish driver, Simo Laaksonen would take all three victories leaving Ahmed with a solid 3rd, 2nd and 3rd respectivly, and second in the standings going into the final challenge weekend at Portimao.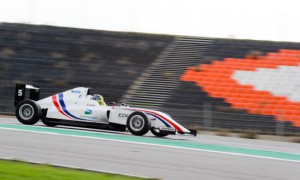 With it all to play for and a 75,000 euro prize at close reach, Ahmed would have to be faster than the flying Finn of Laaksonen in every session to take the winter challenge victory.
A dominant lights to flag victory in race 1 would see the gap close as laaksonen finished 3rd, so all was to play for in the final two races.
With the weather turning and the rain falling, Ahmed stepped into a league of his own and was around half a second clear on the timesheets in every wet practise session.
Race two would see Ahmed take full control and lead from the off. A first corner collision between Devlin Defrancessco and championship leader Simo laaksonen would see the Finn's race end prematurely, leaving Ahmed to catch up on points if he was to finish on the top step. With Ahmed dominating in tricky damp conditions he crossed the line nearly 5 seconds clear of the pack, only to be given a 5 second penalty due to not slowing down sufficiently under a yellow flag, thus relegating him to second, but now leading the winter challenge by only 1 point!
With it all to play for and the 75,000 euro prize being decided in the final race, tensions were high. Ahmed had to finish in front of Laaksosnen, but with Laaksonen's early exit from race 2, he had the better tyres for the final race.
As the lights went out it was Ahmed that kept his lead, but Laaksonen was hot on his heels. As the 25 laps counted down, Ahmed showed true skill by keeping the fast Finn at bay. The pressure the young Brit undertook was off the scale, and the two regularly banged wheels as they fought for the prize. On lap 9 Laaksonen managed to take the lead, but this was short lived as Ahmed pulled an outstanding overtake, around the outside, at turn 10 which caught Laaksonen of guard. This overtake was to be the '75,000 euro move' as Ahmed then continued on to take the victory, and with it, the Cheque for 75,000 euro!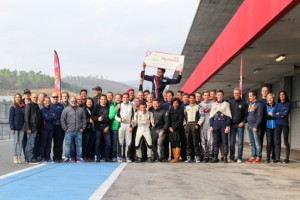 Ahmed commented, "That was the hardest race of my life! Laaksonen's tyres was so much better so I knew I would have to defend hard. Fair play to Simo, he gave me racing room, and it was a very fair fight. I have to say that this money will help so much as budget is tight, so I have to thank Koiranen GP for this opportunity….where else do you win prize money like this?! Its awesome! I also have to thank my dad and the guys at Edge management for helping and guiding me to this win."