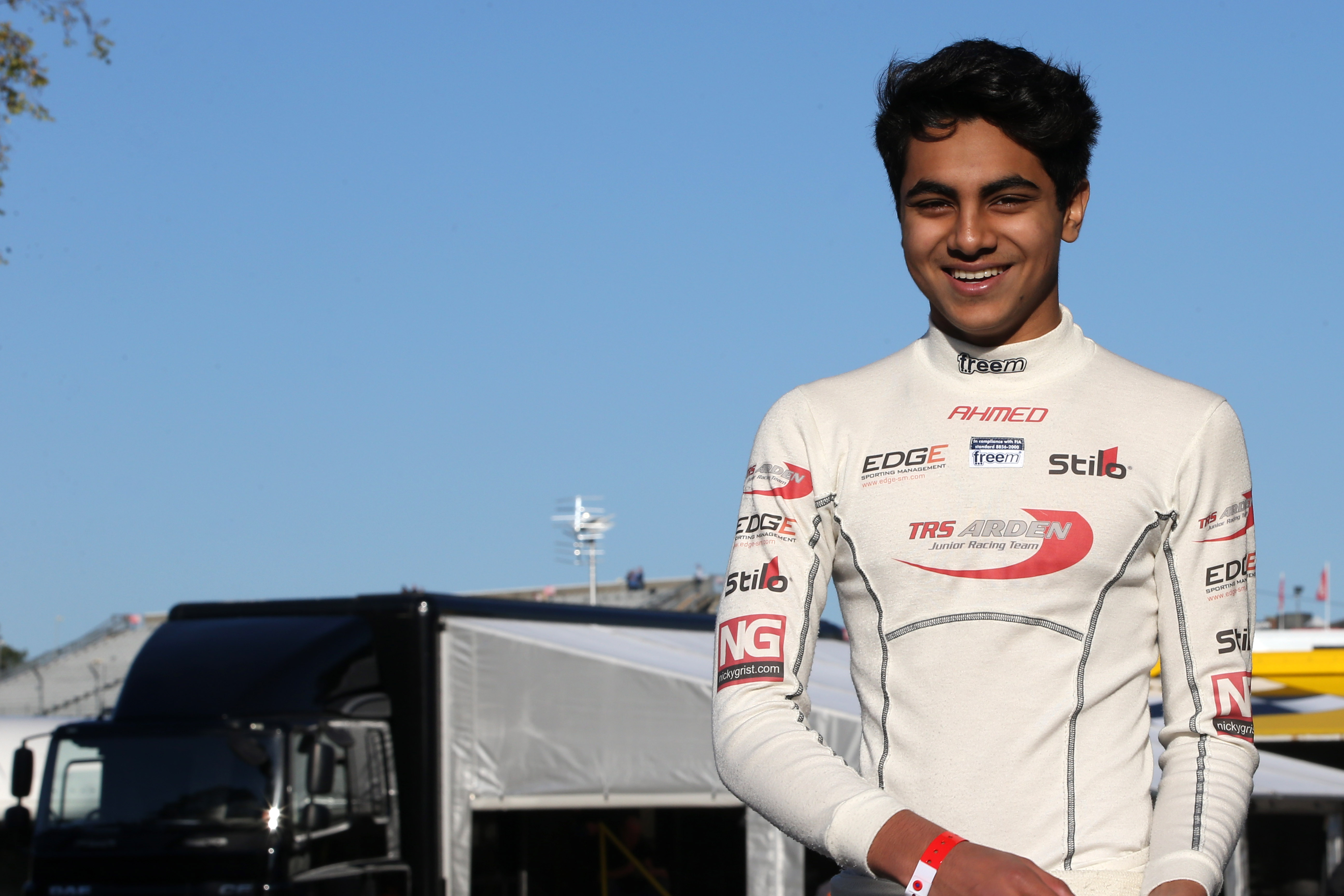 15 year old Enaam Ahmed has been awarded with the highly prestigious Joe Tandy Memorial award by the championship organisers of the MSA Formula for the "Most impressive newcomer of the 2015 season".
This highly coveted award is given to whom the championship organisers deem to have made the biggest impression on the championship this season, and who they believe has improved the most over the course of the12 months.
The Joe Tandy award was put together in honour of the late Joe Tandy with the help of Joe's race team JTR. Joe's ethos was to develop and nurture new emerging talent. A prime example of this is with Joe's younger brother Nick, who this year went on to win the Le Mans 24 hour race with Porsche.
The London based rookie commented, "Im very honoured to be given such an award. I didnt know Joe, but of course I know his team, JTR, and they are such an awesome team. I must say a huge thank you to everyone that selected me and it really does mean a lot. I hope I do Joe, JTR, and the championship proud over the next few years with what ever we chose to race in".