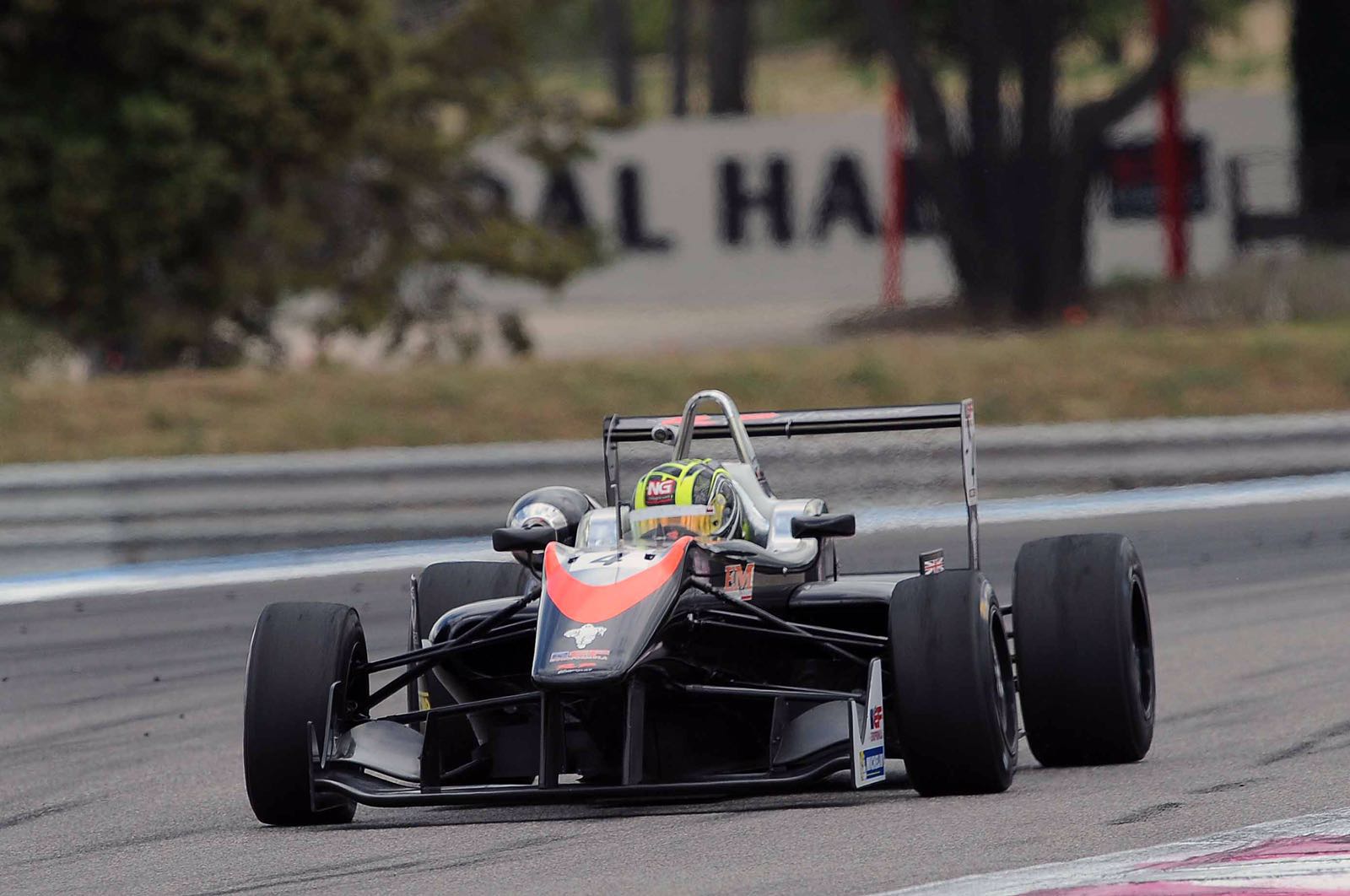 Following on from Enaam Ahmed's maiden race in the Formula F3 Open at Spa two weeks previously, the 16 year old from London was eager to impress at his second race weekend in the championship. Previously racing with DAV motorsport, an opportunity to race with championship leading squad RP Motorsport came to light and was too good of an opportunity to turn down.
Having never even seen the circuit at Paul Ricard, Ahmed was eager to learn throughout his qualifying session. At the end of the 30 minute session Ahmed put a time in that would see him start race 1 in P8, a fantastic job considering the lack of track time.
As the sun shone down, the lights went out and Ahmed made a fantastic start and held position for the opening lap. As the laps reduced he began to hunt down the leading pack. Ahmed attempted a move on the Polish driver of Igor Walilko which in turn forced Walilko to make a move on the American Of Colton Herta ahead of him. The result of these moves ended up with Colton Herta being spun around, and out of contention. This then promoted Ahmed into P7, and this is where he would bring home his RP Motorsport car to end race 1. This result would see Ahmed take P2 in the rookie race, and thus he featured on the rookie podium.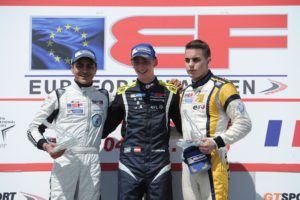 The grid for race 2 would be decided during a second qualifying session. Ahmed would now slowly be getting to grips with his RP Motorsport machine, and spent most of the session inside the top 5, but slipped back to P6 at the end of the session. Again a truly remarkable effort considering the circumstances.
With a podium in his sight, Ahmed made a perfect getaway and saw the youngster jump up into P5 off the line. Slight contact with one of his team mates was the only drama that occurred heading into turn 1. Unbeknown to Ahmed, that light contact had actually caused damage to his rear tyre, and as he made his way down the long back straight at Paul Ricard, it eventually let go, and sent Ahmed spinning out of control. Luckily Ahmed managed to miss any of his competitors and minimal damage was caused, but in the process the chance of a podium was taken away from him and he was out of the race.
Ahmed commented, "For me it was a real step in the right direction in terms of my qualifying and race pace. Im still learning this car and have had very limited running compared to my competitors. Race 1 was great, but qualifying for race 2 was my highlight as I showed that I can mix it with the front pack. It was a shame the tyre let go in race 2 as I really do think we could have fought for the win, or at the very least a podium. The team (RP) were amazing so a huge thanks to them."
Edge Management commented, "Enaam had shown real maturity this weekend and the performance he has put in is fantastic. The lack of circuit time and even car time has meant he really has had to work hard, and boy has he done a fantastic job this weekend. We are very proud of how he drove and can't wait to see how he progresses as the season goes on."