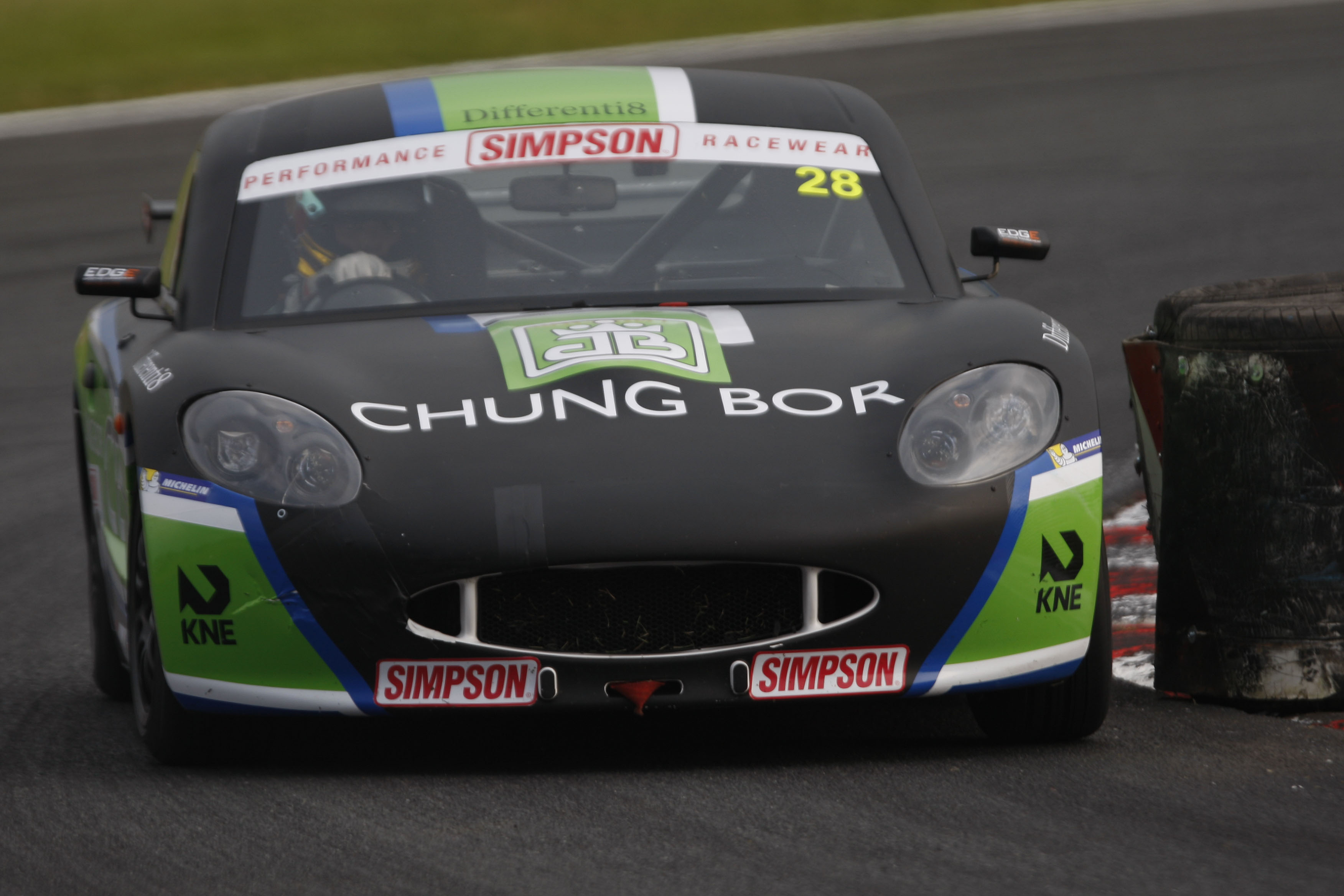 Charlie Fagg's luck took a turn for the better last weekend at Oulton Park, as the 16 year old had the best race weekend of his career to date. Finishing on the podium in race 1 and a P4 in race 2 meant Charlie had his best points haul from the 2016 Ginetta Junior Championship thus far.
Qualifying saw the 20 car grid of Juniors all head out for 15 minutes of fast lapping at the Sunkist Cheshire circuit. Charlie was aiming for a consistent points haul and some top 5 finishes. Charlie would put a lap together that would be only 3 tenths of a second off of pole position, and would start race 1 in P4.
As the lights went out for race 1, Charlie had a podium in his sight. A good getaway saw Charlie hounding 3rd place man Seb Priaulx straight out of the blocks, and this in turn made Priaulx run wide and Charlie jumped up into P3. This was not to be the end of the progress on the opening lap however as 2nd place man Perez also ran wide in pursuit of the leader and Charlie was straight into P2 before the end of the opening lap! The pack settled down but Charlie wasn't finished. As the laps counted down it would be Charl
Race 2 would see Charlie take up P2 on the grid. A good start would see Charlie retain his 2nd place as they came across the line for lap 1. The hard charging Stuart Middleton just managed to squeeze past Charlie on lap 2 and this had a knock on effect that caused Charlie and 4th place man Seb Perez to make contact at the hairpin, putting Perez out of the race. Due to the contact Charlie was then a sitting duck due to lack of momentum, and he lost another position as they headed down to the chicane… Charlie was now in P5. The last couple remaining laps saw Charlie and his HHC teammate Lewis Brown battling it out for P4, and a slick move towards the latter stages of the race saw Charlie bring his bruised and battered Ginetta across the line in P4.
Charlie said, "Im still buzzing after my second place in race 1! It was a fantastic race for me, and I loved every minute of it. Race 2 ws a little scrappy and the contact that I had early on really put me on the back foot from the off. I can't thank the team enough, my managers at Edge, ALL of my sponsors, and my Mum and Dad for supporting me!
Edge Management commented, "We are over the moon for Charlie, he really deserves to finally have a good weekend! He has not had the best of luck in the first half of the year, and we are now confident that the tables have turned and we will see Charlie fighting for more podiums throughout the rest of the year! He drove extremely well this weekend and we are very pleased with his development. He will defiantly be one to watch going forward."