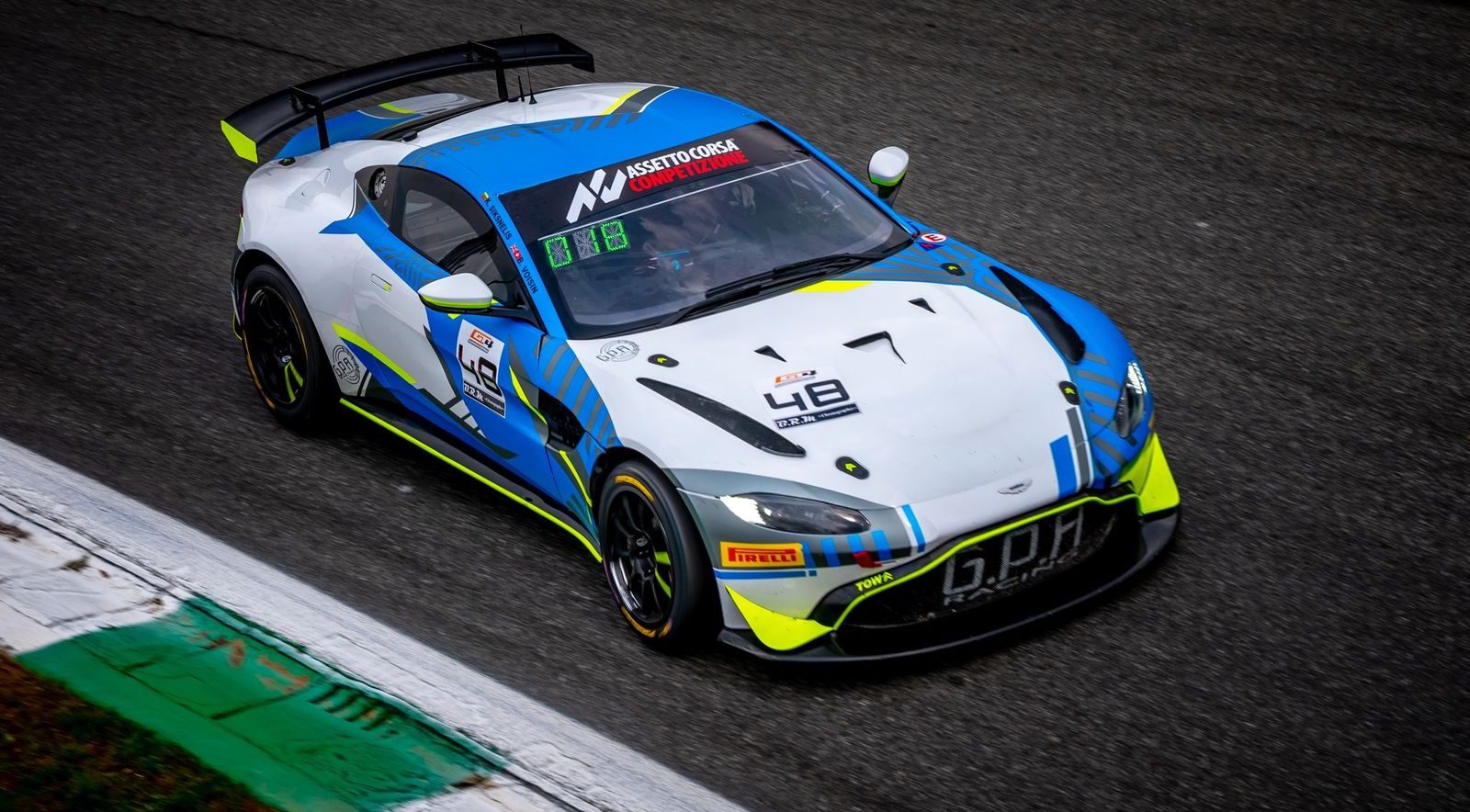 EDGE pilot Bailey Voisin had a tough weekend at Monza in the European GT4 Championship last weekend tackling set up and over heating issues.
The newly awarded AMR Academy driver took the reins in Qualifying session 1, but a 1kph over the pitlane speed limit saw a penalty handed out which would drop Voisin down the order to P34 in the highly competitive field. Qualifying session 2 would be taken by Voisin's team mate Siksnelis, and the young Lithuanian put a time in that would be good enough for P25.
Race 1 would be started by Voisin and the 2021 Champion made a promising start, staying out of trouble until the first of many issues began – a red flag! Upon the restart Voisin made progress and by time the halfway mark was upon them, Voisin had made progress up to P28. Siksnelis took over and crossed the line in P26.
Race 2 would see Siksnelis start and he made a good start and made ip several places on the opening lap. At the halfway mark Voisin jumped in and moved up to P23. A solid stint but suffering with over heating throughout, Voisin crossed the line in P22.