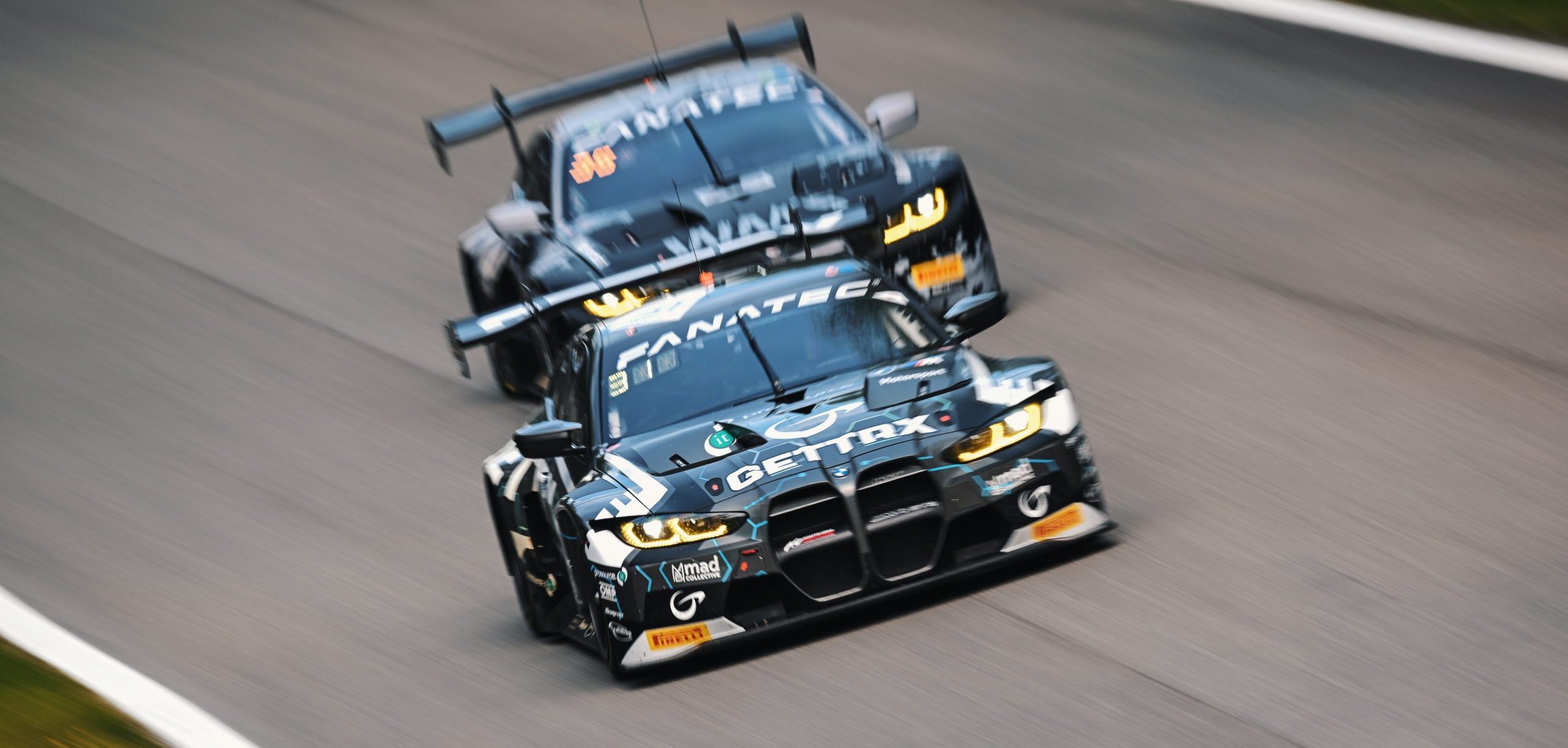 EDGE driver Lewis Proctor stamped his mark on the new M4 GT3 at Monza last weekend in the opening round of the GT World Challenge Europe Endurance season opener.
It was not an easy start to the weekend for all the BMW teams, as all the M4 GT3s struggled in free practice. The good work of the engineers and the necessary adjustments made by the technical bureau of the championship led to a more balanced situation on Sunday morning, but this is where other problems intervened, as an electrical glitch hit the circuit's system, forcing the cancellation of the third qualifying session. The grid was established on the results of an average of Q1 and Q2 times. Proctor put his WRT prepared machine a fantastic P6 overall, and ahead of most pros in his qualifying session! An unreal effort from Lewis and his career best qualifying in GTWC.
The race got off to an unusually calm start considering 55 cars all on the narrow Monza circuit. Proctor soon settled in and ran P15 overall for the majority of his stint and in a strong podium position in the Bronze class. Unfortunately podium hopes were lost for car #31 within the first set of stops, as the car controller of a rival team stood in the path of Lewis Proctor, impeding an optimal pit stop and the crew lost 30 seconds repositioning the M4 GT3. Tim Whale was then kept busy, as he battled hard to remain within the top-ten of the Bronze Cup, crossing the line P10 in class.
Lewis Proctor, #31: "I was very happy with qualifying this morning, we showed good pace. Obviously, I knew it was going to be a tough journey, as I had never been to Monza and had to learn the track in one session. Unsurprisingly, the race was a bit of a struggle, with some overdriving, but also a lot of valuable things learned for the rest of the season and some valuable points."