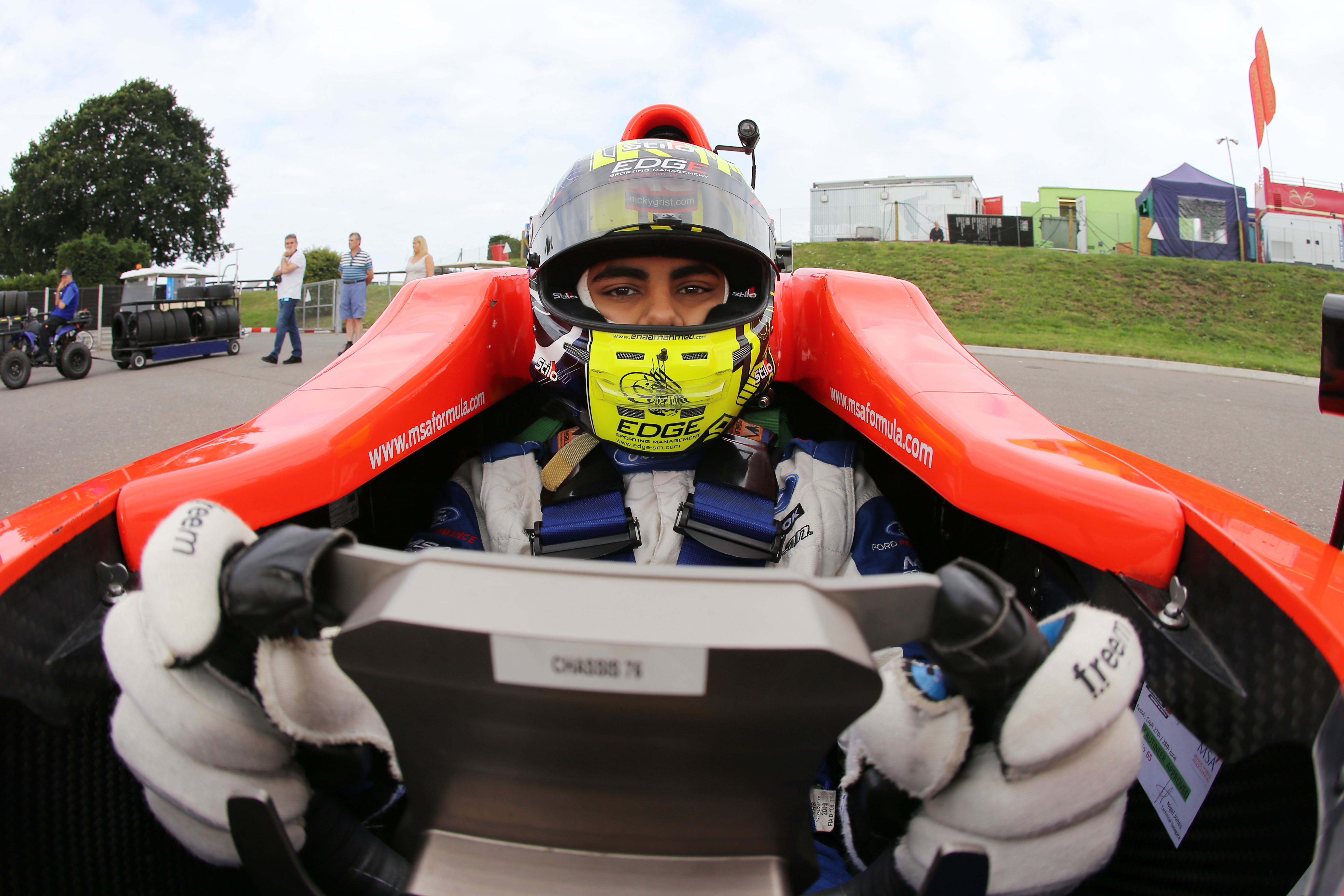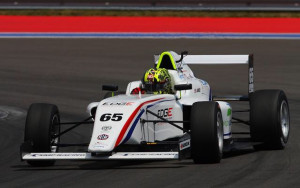 The SMP F4 Championship stopped in Parnu, Estonia for the fifth round of its 2015 season. The auto24ring, a fantastic Baltic track situated 130 kilometers from the Estonian's capital Tallinn, was the theater of a first ever FIA certified race.
The event started on Friday, and promised a very wet day as the rain poured over the circuit. The two Free Practices were topped, first by the Championship leader Niko Kari, and the second by the runner-up Vladimir Atoev. But it was the Finn Niko Kari, very famous for his performances under wet conditions, who nailed the Pole Position for Race 1 and Race 3, setting a time of 1.21,884, 0.8 clear from Brit Enaam Ahmed who was to start second on the first Saturday's race.
On Saturday, it was a cloudy, but dry day which greated the SMP F4 Championship for the very full scheduled three-races day. At the start of Race 1, Enaam Ahmed took a fantastic start, pulling away from Championship leader Niko Kari. Ahmed pumped in a succession of fastest laps to secure a healthy 3 second lead. Brit Enaam Ahmed then controlled the race and had a perfect drive to the chequered flag, taking his first ever victory in single-seater.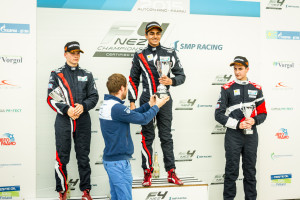 But the Brit was not to stop there, and as winning Race 1, Enaam Ahmed was to start Race 2 in Pole Position. As the red lights went off, Ahmed took another clear start from Niko Kari and took the lead of the race, while behind, Race 2 gave the spectators the best racing emotions, as wheels to wheels battles between Isaakyan, Korneev, Huovinen and Matveev happened, and with breathtaking moves, it was the Finn Aleksanteri Huovinen, who managed to take the pack's lead finishing P4 in Race 2. Meanwhile, Enaam Ahmed, drove outstandingly and took yet another lights to flag victory, scoring his second win of the day.
The Galfer Brake Pads Best Performer Trophy of Parnu round was handed over to Enaam Ahmed for his strong performaces over the weekend.
Ahmed commented, "I cant believe that I have finally won my first ever single seater race, not only once but twice on the same weekend! Its been really tough making the transition from karts to cars, and I got thank my management for sticking by and giving me the best coaching and advise, oh, and of course my dad for helping me get to where I am today!"