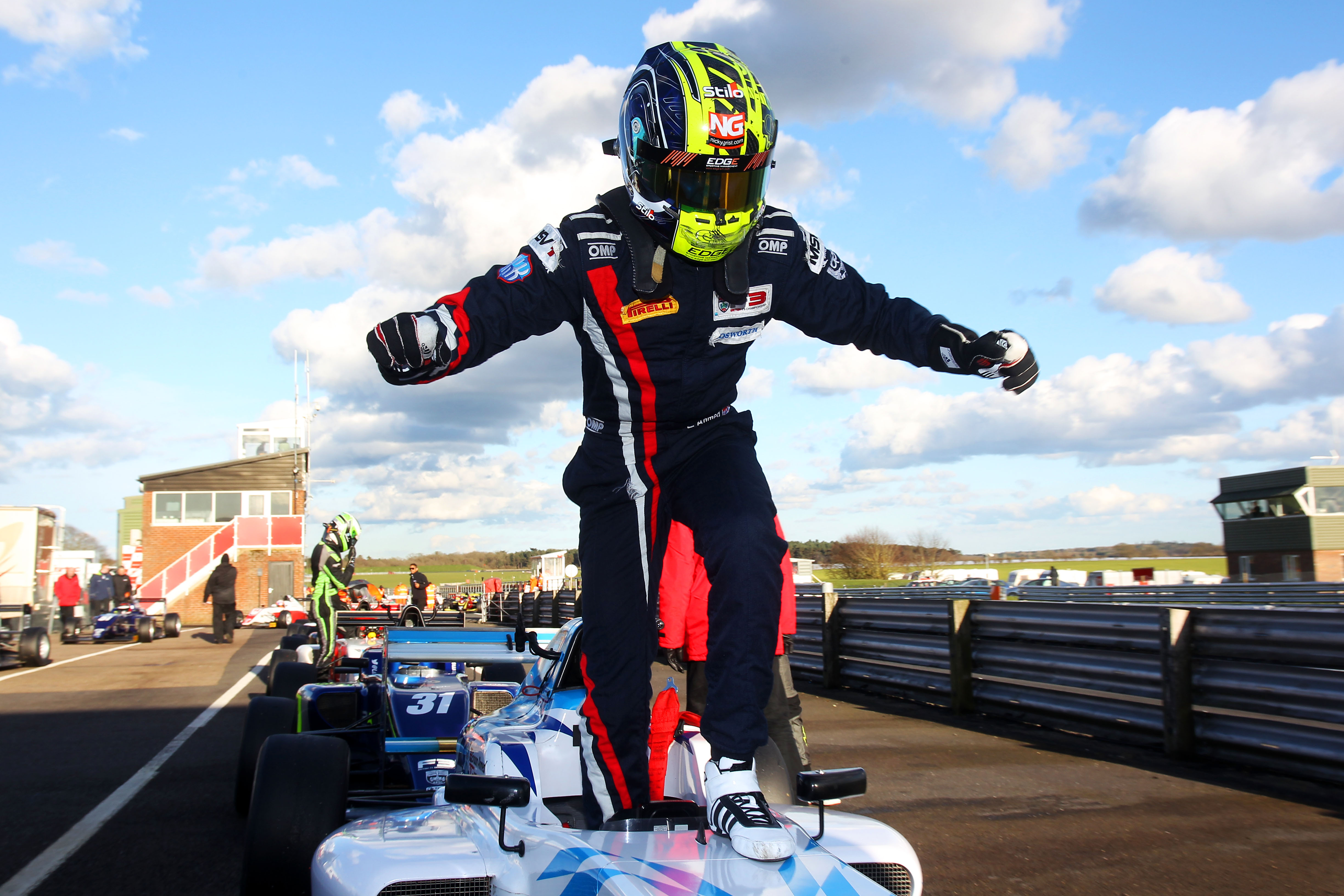 Edge Sporting Management driver Enaam Ahmed has kicked his 2016 BRDC British F3 campaign off in the best possible manor by taking 3 podiums and the Championship lead in round 1 at Snetterton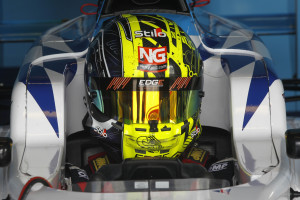 this weekend.
Being the youngest driver on the gird in the recently re named BRDC British Formula 3 championship, Ahmed had it all to prove coming into the Easter weekend's opening round.
The Douglas Motorsport team were looking at causing some upsets in Friday practise as both Ahmed, and his Australian team mate, Thomas Randle, were topping the time sheets on a regular basis. A troubled qualifying saw Ahmed put a time in that would place him 8th on the grid, not an ideal situation, but this would only give the 16 year old from London the desire to push on in race 1.
Race 1 saw the heavens open and the race would start under tricky conditions. As the lights went out Ahmed catapulted his Douglas Motorsport prepared F3 car up to 5th place. As the race settled down, Ahmed picked off his opponents one by one and eventually caught and passed the more experienced Carlin driver of Ricky Collard for 3rd place. With the lead pair of Huovinen and Norris too far ahead toward the end of the race, Ahmed would bring home his first silverware of the championship with a solid 3rd, and a fantastic race through the pack.
A reverse grid for race 2 would see Ahmed lining up in P6. The lights went out and Ahmed made THE start of the weekend, propelling himself from 6th to 2nd and challenging for the lead before the close of lap 1! As Ahmed challenged the Brazilian of Bortoleto for the lead, they touched resulting in now 3rd place driver Matteus Liest to take advantage and take the lead. A slightly wounded Ahmed regained his composure, and with a damaged front wing, held onto his 2nd position, and his second podium of the weekend.
The grid for race 3 would be based on the fastest lap time from previous races. Ahmed would line up in P2 for the final race of the weekend, and without doubt, see his best opportunity to take victory. As the race began, Ahmed steamed around the outside of pole sitter Toby Sowery, and took the lead into turn 1. From here Ahmed controlled the race, holding off pressure from the more experienced, and older drivers of Toby Sowery and Lando Norris, and ended the final race of the weekend with a victory, and thus the lead of the BRDC British F3 championship.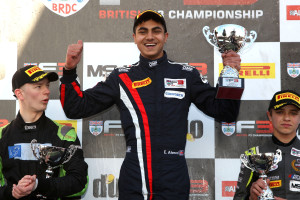 Ahmed commented, "What a way to start the weekend! After a tricky qualifying session I knew that we still had a chance as my race pace was good. We have slowly been creeping up the podium steps and I'm over the moon to have taken victory in the final race. I have got thank Wayne Douglas and all his team at Douglas Motorsport for giving me this opportunity. None of this would have happened without the guys at Edge management too so massive thanks to them too."