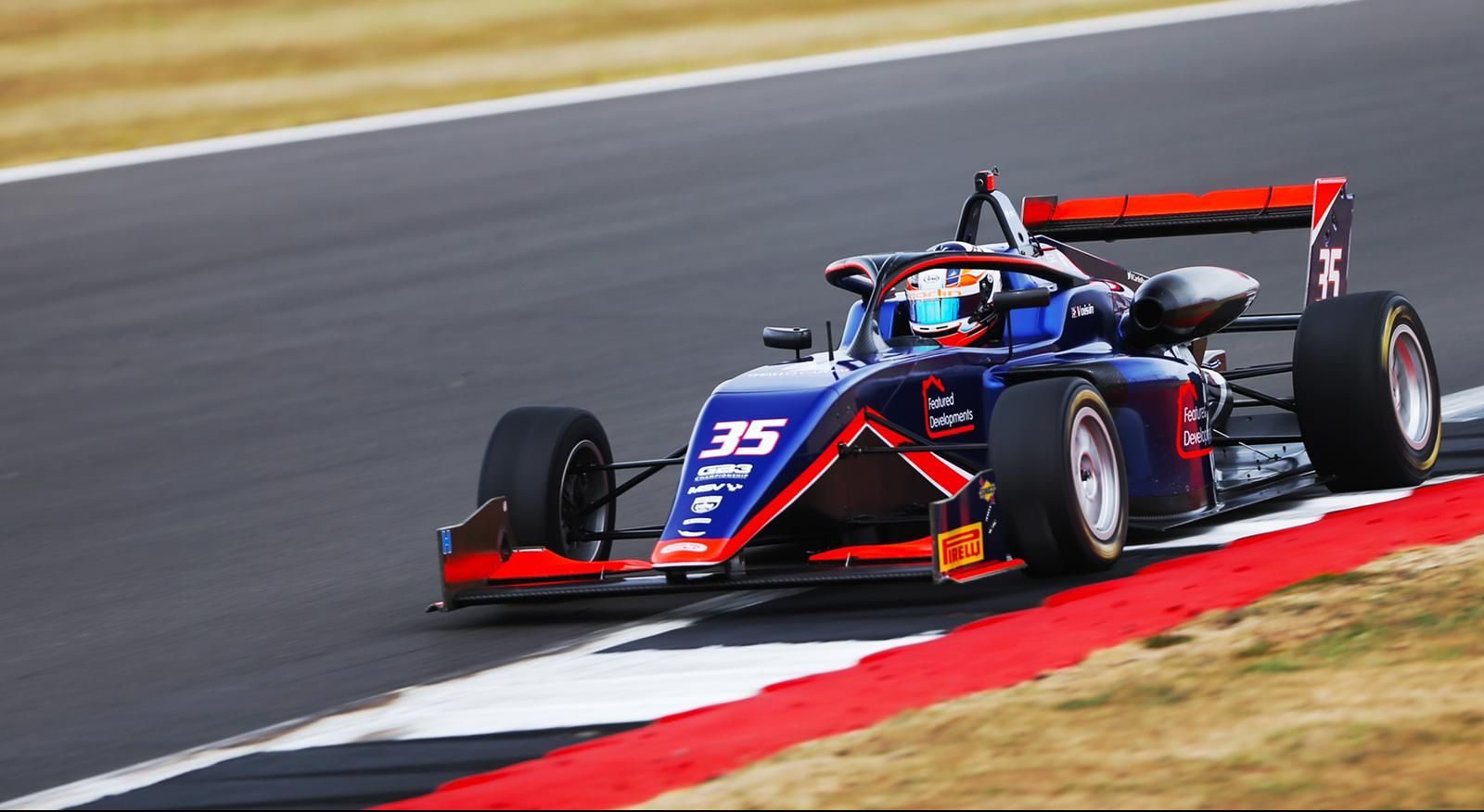 A back-to-back weekend coming straight after Spa, left no breathing room as the bumper field were once again competing for position. Following qualifying around the Northamptonshire circuit, it was Voisin who took double pole position for both the first and second races of the weekend after the disqualification of competitors
Voisin lost out off the line as the lights went out for race one and soon had team-mate Sagrera on his tail as well; the Spaniard made a move stick however Voisin fought back a few laps later and regained the position. Meanwhile Faria had enjoyed a solid start to his race and was already behind his teammates– Faria made his move on Sagrera and slotted in to third place. As the flag fell the Carlin trio of Voisin, Faria and Sagrera finished second, third and fourth respectively, marking a double podium for the team.
The second race of the weekend was eventually decided in the steward's office. Voisin had recovered well after dropping back initially and was battling with Tom Lebbon for the lead of the race however the duo made contact on the very last lap which saw Voisin lose his front wing and become involved in a drag race to the line with Joel Granfors. Voisin held his position well and took second on the road. However, he was initially elevated up to the race victory when a slew of post-race penalties came through, including one for race leader Lebbon and Carlin driver Faria. In the end all penalties were scrapped meaning Voisin held second place.
The third and final race was the full reverse grid which saw the Carlin drivers start down the order and undertake some fantastic overtaking manoeuvres to move themselves up the order. Voisin was made some absolutely stunning overtakes to carve his way up to fourth place – a remarkable drive from the 16 year old.
Voisin summed up his weekend, "We made a great step forward at Silverstone with some very good points collected over the weekend thanks to a double podium. Now we have time for a short break before we head to Brands Hatch in just over a month."