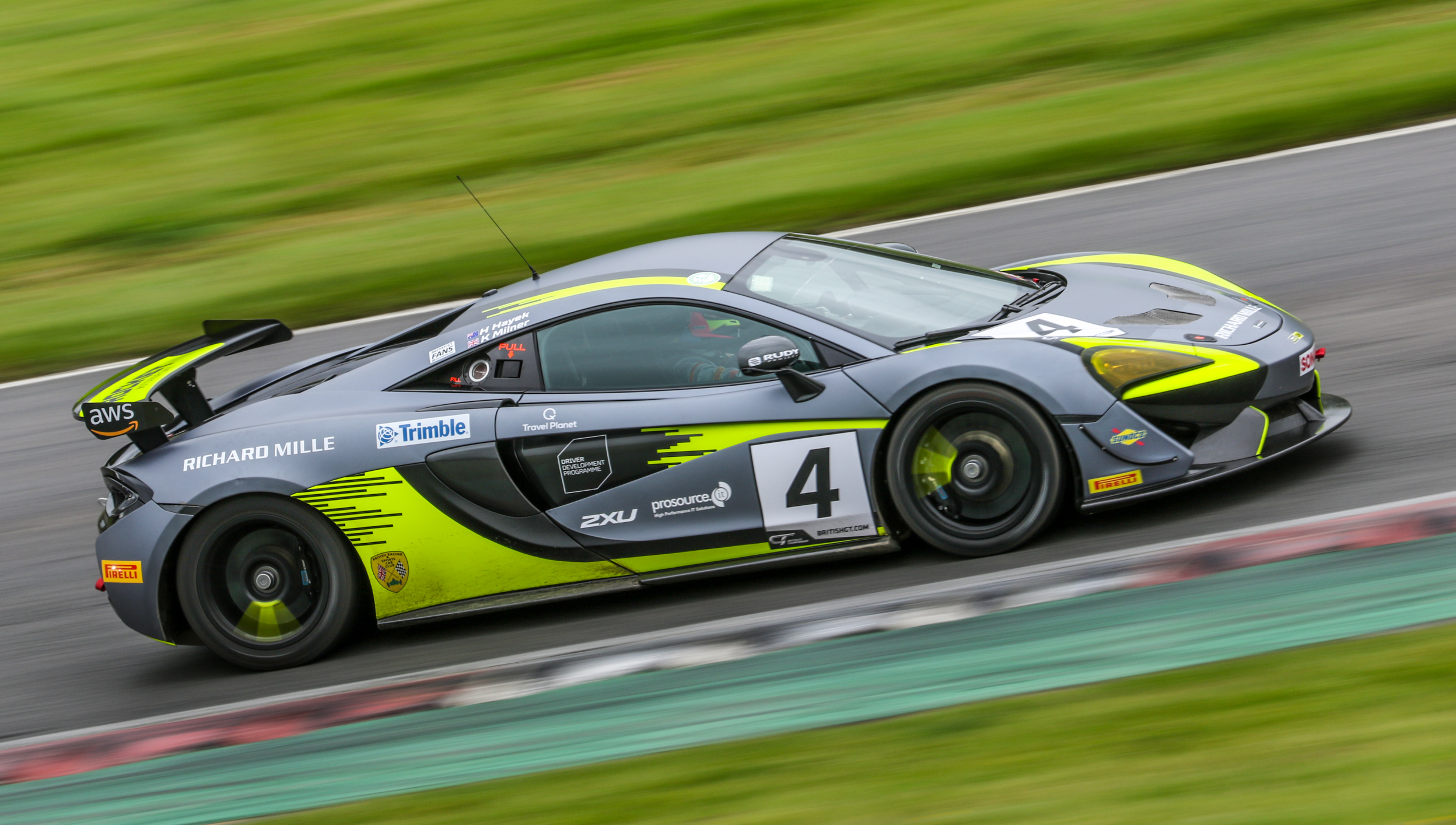 EDGE drivers Katie Milner, Harry Hayek and Alain Valente made their British GT debut at Brands Hatch last weekend as part of the McLaren Driver Development program for 2021.
Katie and Harry would be sharing the #4 570s GT4 car run by Jenson Buttons team, Rocket Motorsport and Alain paired with Michael Benyahia in the #3 car.
Qualifying would see the #4 car setting a combined time to place them P5 on the grid for the 2 hour race on Sunday. Disaster struck however for the #3 car when a technical fault would leave the drivers unable to partake in qualifying.
Working through the night, the team and McLaren managed to get the #3 car running for morning warm up, but then a further technical issue would mean that the #3 car would have to box on the green flag lap and retired from the race before it started.
Katie would start the #4 car, but an accident on the green flag lap from a GT3 car meant that the race would start under safety car. When racing finally commenced Katie put in a solid performance. A further accident in GT3 midway through the race brought the safety car out once again, but this time it was rather ill timed and would put Katie a lap down through no fault of her own. She handed the car over to team mate Harry at the halfway stage P5 in class. Harry then put some great laps together and drove a great stint but he was unable to make the gains that the safety car deficit had created to bring home the #4 car P5 in class with some solid points scored.