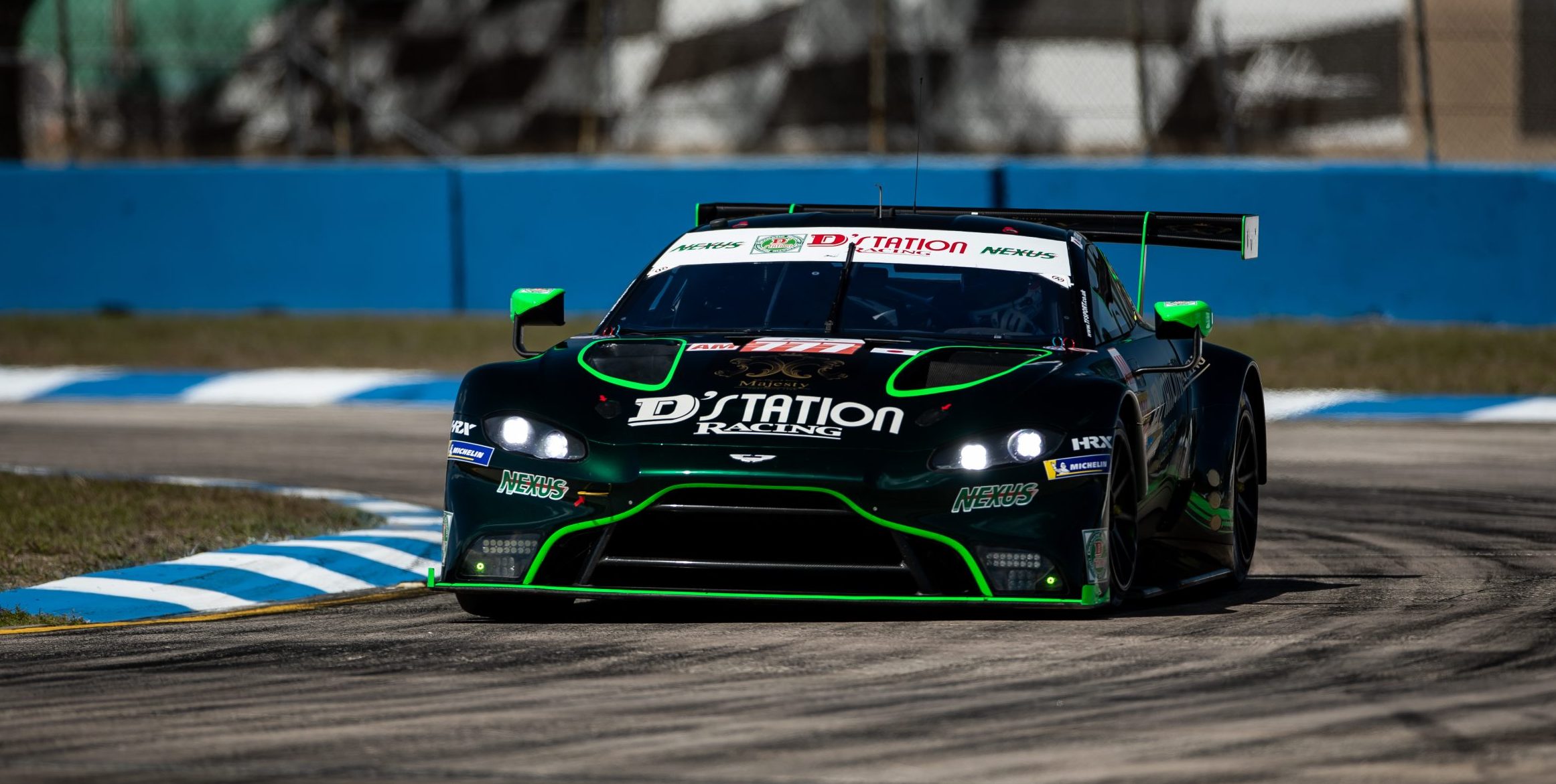 Charlie Fagg made his World Endurance Championship debut on Friday 18th March 2022 in the the #777 GTE AM Aston Martin Vantage ran by D'station Racing.
The 22 year old from Durham made the huge step up into sports cars highest category following on from his 2021 European GT4 Championship victory with United Autosports last year. The opening round of the WEC season was to be a steep learning curve for Charlie and the aim was to finish the epic 1000 miles of Sebring with some great mileage under his belt.
Bronze rated driver Satoshi Hoshino would qualify the #777 car on the Thursday. The Japanese gentleman driver had the best qualifying of his WEC career to do date and managed to steer the Vantage to P5 – a fantastic effort.
The race started with Gold rated driver Fuji-San behind the wheel. With 1000 miles to cover it was to be a race of attrition and survival with the infamous, unforgiving Sebring bumps and lack of run off looming. Fuji-San would make a solid start and get the #777 Vantage up to P4 before handing over to Hoshino-San. After a couple of fantastic stints from Fagg's Japanese teammates it was time for Charlie to take the helm. Jumping in from P7, Charlie would soon get into a nice rhythm and began making headway on the cars in front.
With an hour to go, running in P6 with a pitstop in hand the race saw a very unusual turn of events. A storm was on the horizon with lightening strikes apparent. The race was Red flagged due to state law in Florida to protect the Marshalls from lightening strikes. Unfortunately the race was not re started which was disappointing due to charlie's pace coming into the final hour.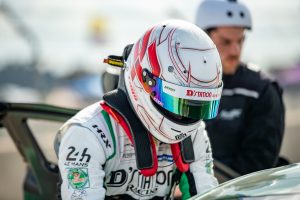 Fagg commented, "I cant thank all the D'station/TF Sport guys enough for helping me and giving me the opportunity to compete at the highest level of endurance racing. The last 10 days have been like a dream and I have loved every second! It was a bit of a shame we didnt run the final hour as I think we could have got 5th, but safety comes first. I have learned so much and there is so much more to come – I cant wait for Spa!"