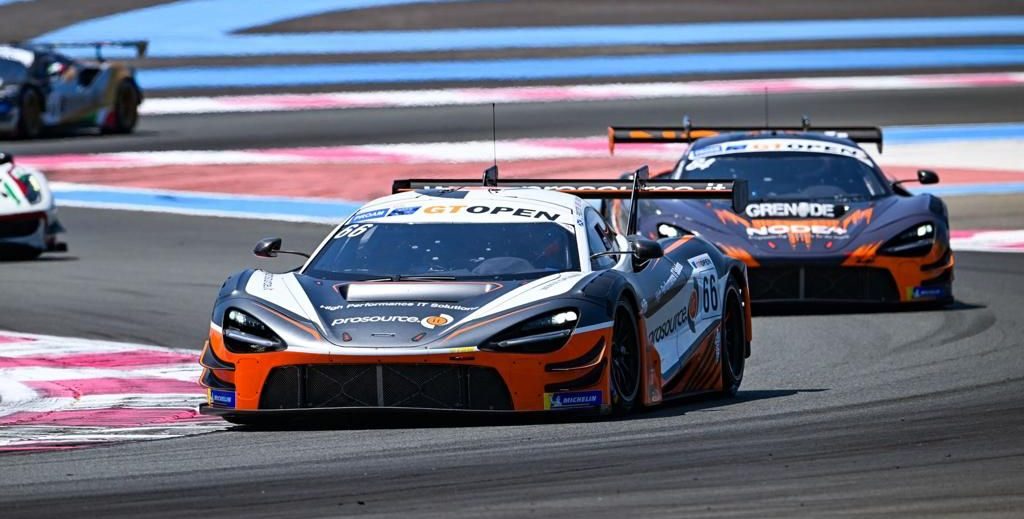 Rounds 6 & 7 of the International GT Open Championships took place last weekend at Paul Ricard in the South of France.
Father and son duo Lewis and Start Proctor came into the weekend looking make progress on results so far. Stewart took part in qualifying 1 with a where he set a time good enough for P9 in class and P25 overall.
Race 1 got underway on Saturday and Stewart took the hot seat to start. A massive crash leading onto the back straight would actually benefit Stewart and when the safety car came out Stewart basin P18 overall! A long safety car period would see Stewart box at the halfway mark in P21. Lewis stepped in and began to settle into his stint. As the clock ticked down Lewis was making progress delivering some fantastic overtakes. As the flag fell, Lewis would cross the line in P14 overall and P6 in class – a great result.
Race 2 would see Lewis start from his qualifying session where he started in P10 overall and P5 in class. The race started and Lewis dropped to P15. The race settled down and Lewis got into his rhythm and he began to claw back positions each lap. The pitstop changes began a the halfway mark and Lewis was back into P12 and 6th in class. Stewart jumped in with 23 mins left on the clock. Stewart had a clean stint and crossed the line P9 in Pro-Am.