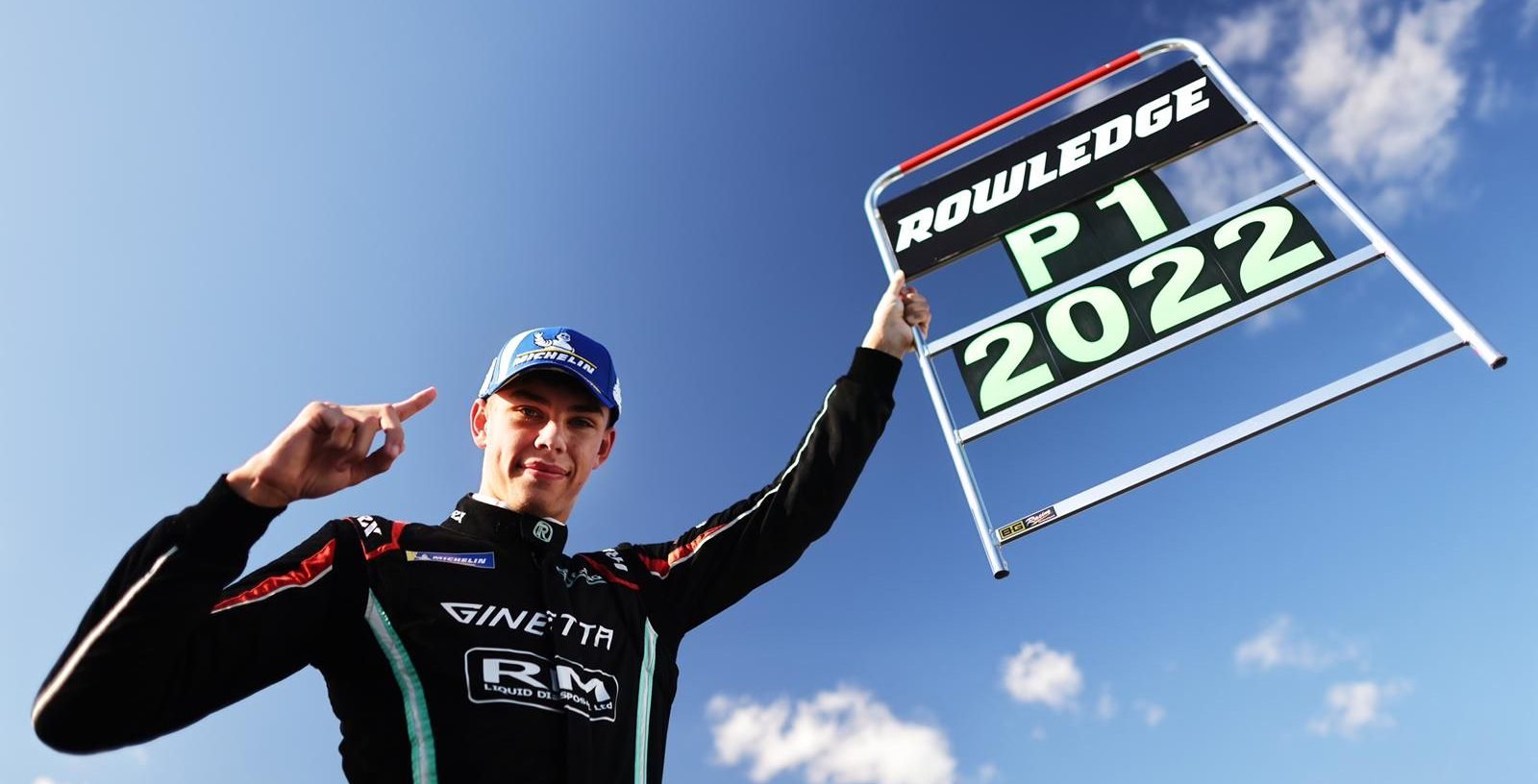 EDGE driver Josh Rowledge clinched the 2022 Ginetta Jnr Championship at the season finale at Brands Hatch with two races to spare.
Rowledge (R Racing) secured his best qualifying result of the season in second overall, finishing up 0.119s off the pole time.
Aqil Alibhai (Elite Motorsport) secured his highest finish of the year as well in third, as well as picking up a front row start for race two on second best times, with Harri Reynolds (Assetto Motorsport), Joe Warhurst (Elite Motorsport) and Zac Meakin (Preptech UK) completing the top six.
The opening race on Saturday afternoon unfortunately proved to be a stop-start encounter. The race was red flagged at the end of lap one after incidents at Druids and Hawthorns, leading to a ten-minute restart utilising the original grid.
A safety car period after the restart ultimately led to a one lap shootout to the chequered flag, which McNeilly successfully negotiated to pick up his long-awaited first win of the season and become the eighth different winner this year. Rowledge soaked up pressure from behind to finish second and wrap up the title with two races to spare!
Josh Rowledge, 2022 Michelin Ginetta Junior champion: "I'm speechless. It's a surreal feeling. We've worked so hard towards this, through the winter and across the season, and I've worked hard away from the circuit to make sure we were best prepared for every weekend. Thank you to R Racing and my sponsors, this is incredible."