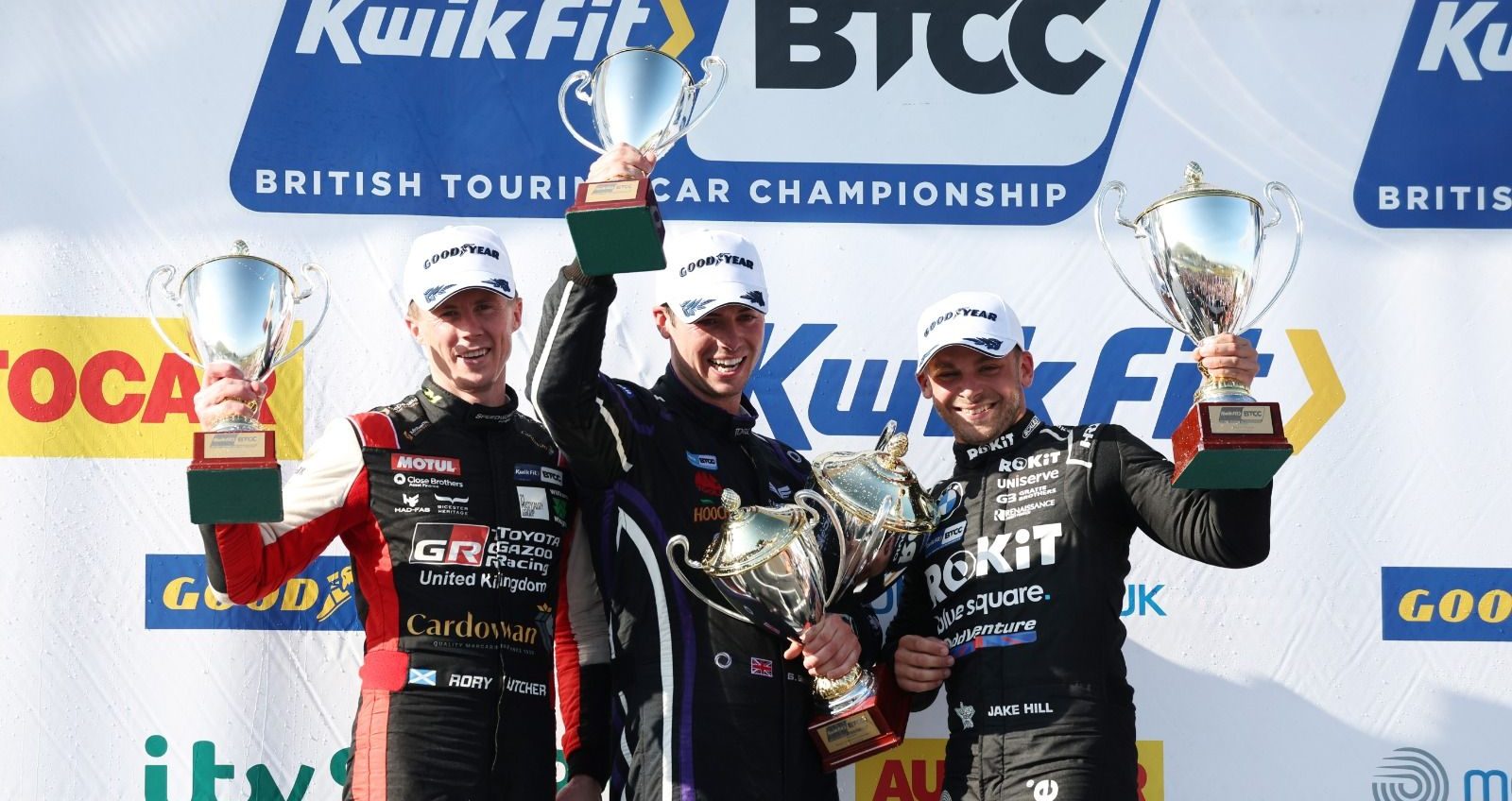 Front running Kwik Fit British Touring Car Championship team Car Gods with Ciceley Motorsport is celebrating victory North of the Border at Knockhill, Fife, after rookie racer George Gamble scored his first BTCC success in the day's final race in front of a huge live ITV audience.
George started on pole position after taking seventh place in race two, and scooped the reverse grid pole. The Nottingham racer blasted his rear-wheel drive BMW 330e M Sport away from pole position to dominate the third race of the day and fended off the chasing pack for an assured win in a style that belied his lack of experience in the world's toughest touring car series. With Jake Hill's BMW chasing after him, George didn't put a wheel wrong to hang on for a win in his first season in the BTCC.
Said George: "What an amazing feeling! I knew that we had the pace to battle for podiums this weekend but a win is a brilliant result and one that I'm delighted with. It's a credit to Car Gods with Ciceley Motorsport as well, who gave me a great car and all the guys worked so hard to deliver a race-winning machine. It was up near the front all weekend so that is really rewarding to show that the pace was solid all weekend.
Earlier in the day, George had taken fifth place in the opening race, part of a BMW train that included the WSR-run cars of Jake Hill, Colin Turkington and Stephen Jelley. George pushed hard in the closing stages but was unable to wriggle past the traffic and finished fifth but won the Independents' contest for the non-manufacturer entries. In race two, George held on to his fifth place to begin with, but, while trying to make progress, was shuffled back by Gordon Shedden (Honda Civic) and Rory Butcher (Toyota Corolla), which dropped him to ninth place. That resulted in a charge back to seventh place which in turn was then converted into pole position, proving how a driver's race day fortunes can change.
George also won the Jack Sears Trophy in all three races, the competition for drivers who hadn't scored a podium result before the start of the season, and was the best-placed Independent driver in each race as well making it an outstanding day in his maiden BTCC season.
The championship heads next to Snetterton on August 13/14 with qualifying from the Norfolk venue shown on itv.com on Saturday and the full race day action on the main ITV Channel.