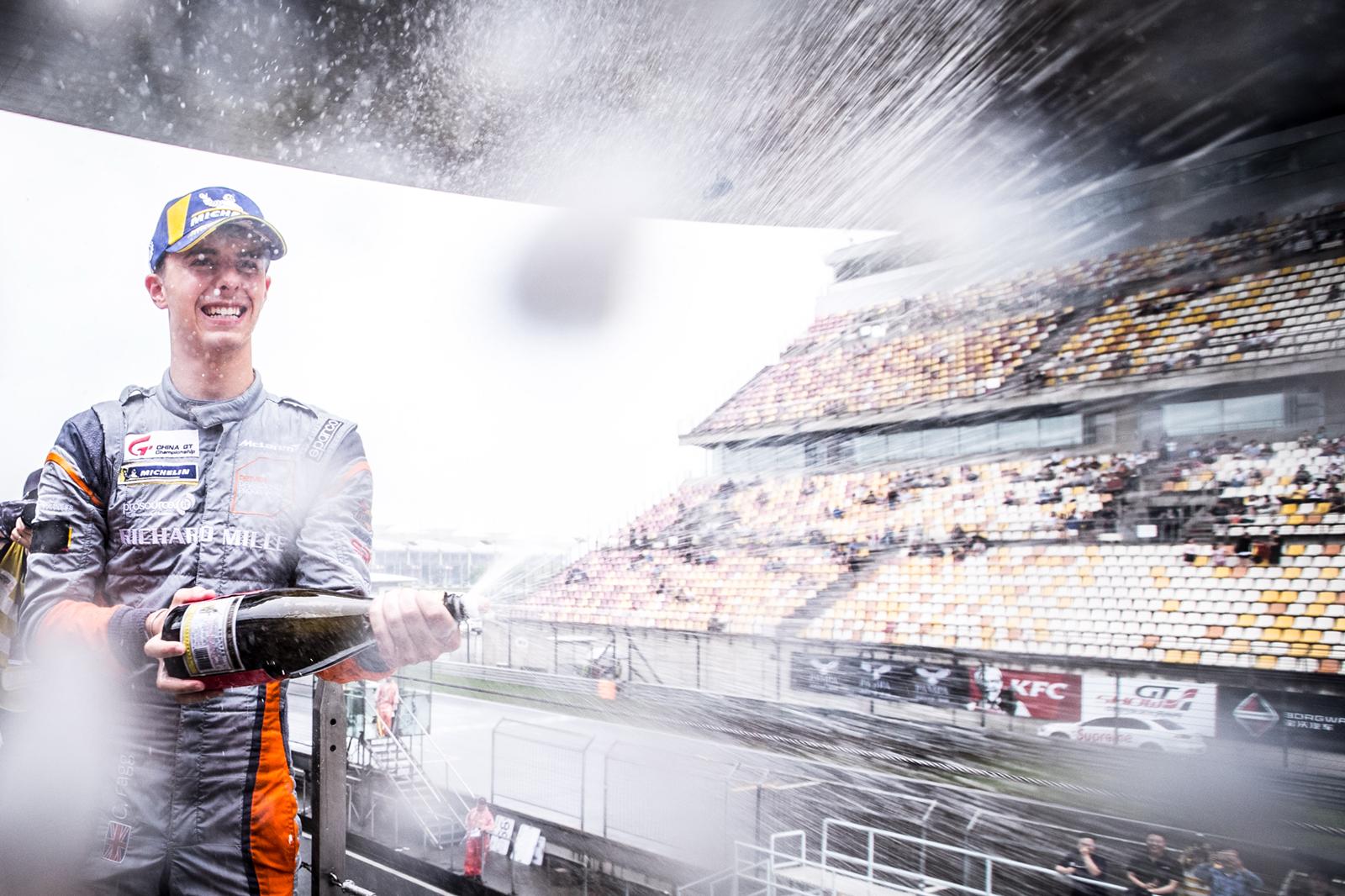 Charlie Fagg headed into round 3 of the China GT Championship determined to claim victory in his Winning Team's Mclaren 570s GT4 car. This weekend he would be partnered with Dong Liang in the #570 car.
Free practise and qualifying would see a troubled start to the weekend with multiple technical issues which were out of the drivers control. With confidence knocked from lack of running, qualifying was going to be a tall order for Fagg and Liang. In a huge turn of events, both Fagg and Liang managed to put the Mclaren on pole position – a fantastic start to the race weekend.
Race 1 saw Fagg take the wheel. A faultless drive saw the Mclaren Junior driver set the pace and pull away from the rest of the field. Upon the driver change, Dong Liang stepped in and continued to gap the rest of the pack – a perfect race form the duo to take a lights to flag victory.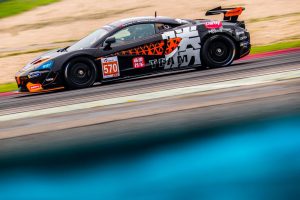 Race 2 would see a change of success for the #570 Mclaren. Dong Liang would start the race and with mixed weather conditions, a wrong call on tyres would see Liang have to pit an additional time for wets, setting the car 1 lap down. Upon the pit window, Fagg would step in but unfortunately was too far behind to make up any ground.