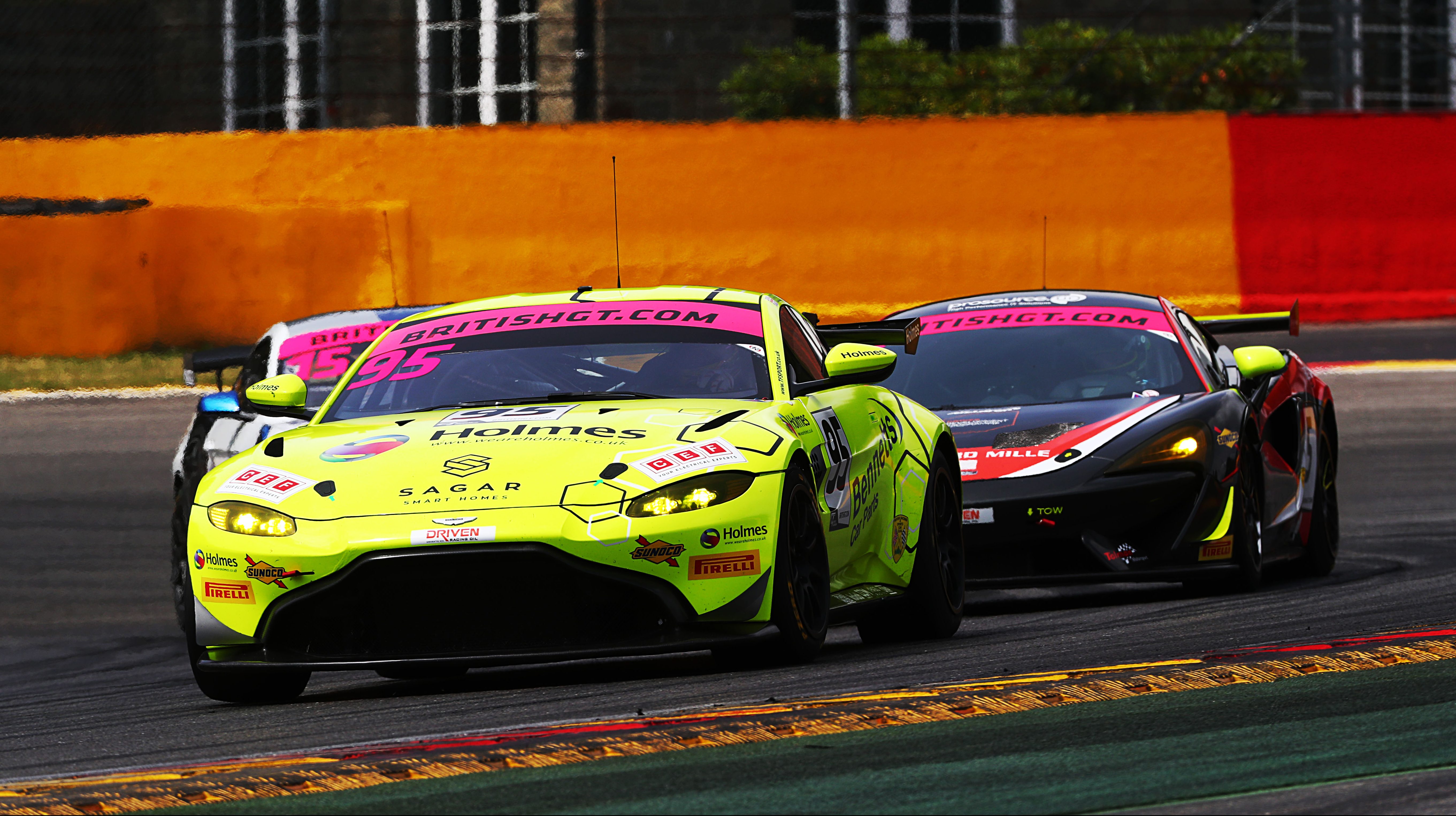 Having qualified on the front row, Josh Price and Patrick Kibble capitalised on the mixed conditions shown on Saturday by putting the #95 Aston Martin Vantage GT4 car on P2 for the 2 hour race on Sunday.
Patrick took the start of Sunday's race and instantly made an impression. Despite starting on the third row of the GT4 grid, Ash Hand in the sister #97 car bolted into second place by the end of the first lap. Patrick tucked in behind Ash and the duo lapped the famous circuit in tandem, maintaining their positions in the top three.
Unfortunately the #5 McLaren was just too quick, and Jordan Collard slotted in between the pairing, before passing Ash dropping the duo into third and fourth place; where they remained until the pit-stops.
With no success penalties to serve, Josh in the #95 emerged out in fourth place, and the young gun fought hard to hold his position until the closing stages.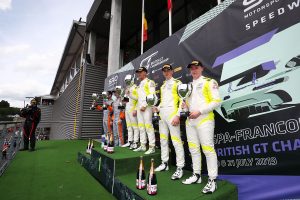 With a penultimate lap dash, Tom Canning in the #97 car (P2) made a move on the #4 McLaren in P1 at the final corner but the two made contact. Tom crept out ahead to take the lead on the final lap and as the #4 pulled to the side, which enabled Josh to climb into third place and the team took the chequered flag to claim their first ever double GT4 podium finish.