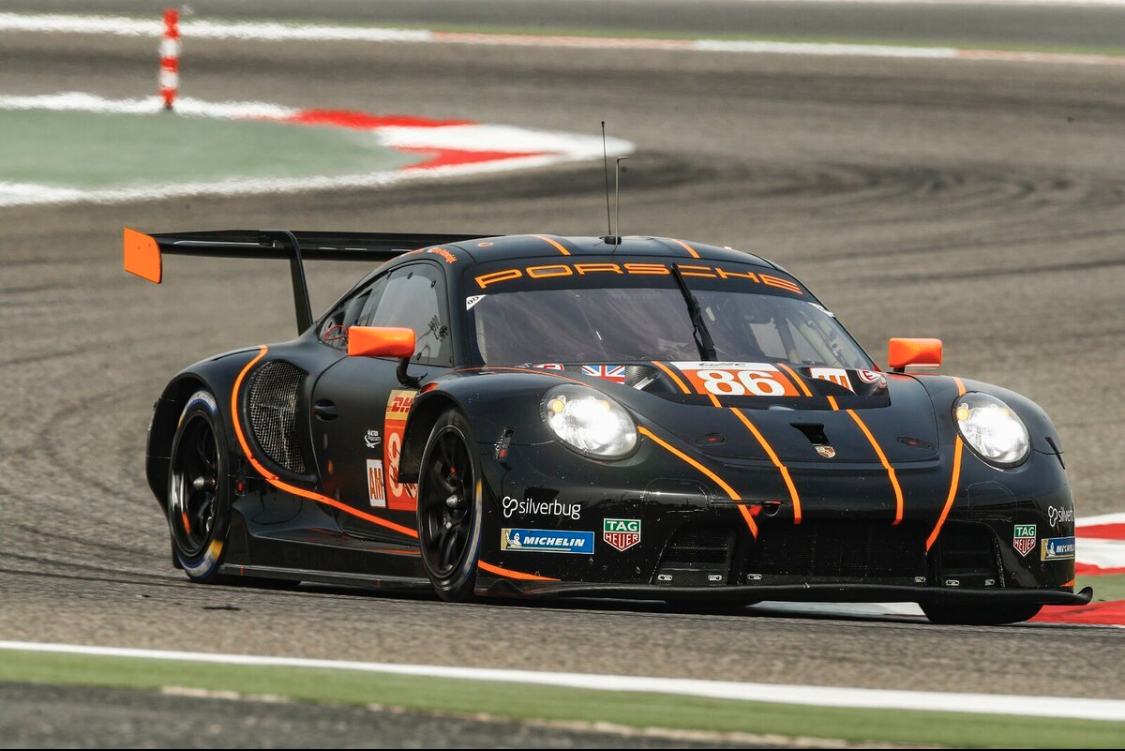 The penultimate round of the World Endurance Championship took place last weekend in Bahrain where 19 year old Tom Gamble drove a stellar race alongside his team mates Ben Barker and Mike Wainwright to finish P6 after 6 hours of racing.
The GR Racing Porsche 911 RSR started the weekend with bronze rated driver, Mike Wainwright placing the #86 car P12 in qualifying. With the race being 6 hours long, all was to play for, regardless of starting position.
The start of the race saw Mike take the wheel, and a solid start saw Mike gain several places across his stint. Pro driver, Ben Barker then took over and slowly started to make progress through the field and at the end of his stint had taken the car up too P6 – a fantastic drive fro the gold rated driver. With 2 hours to go, Gamble took the wheel. A fantastic 2 hour drive saw Gamble set some extremely consistent lap times to bring home the #86 Porsche RSR in P6 and bring the team the best result of the season thus far.
The World Endurance Championship concludes this weekend, back at Bahrain for the 8 hour finale, taking place at dusk and into the night.