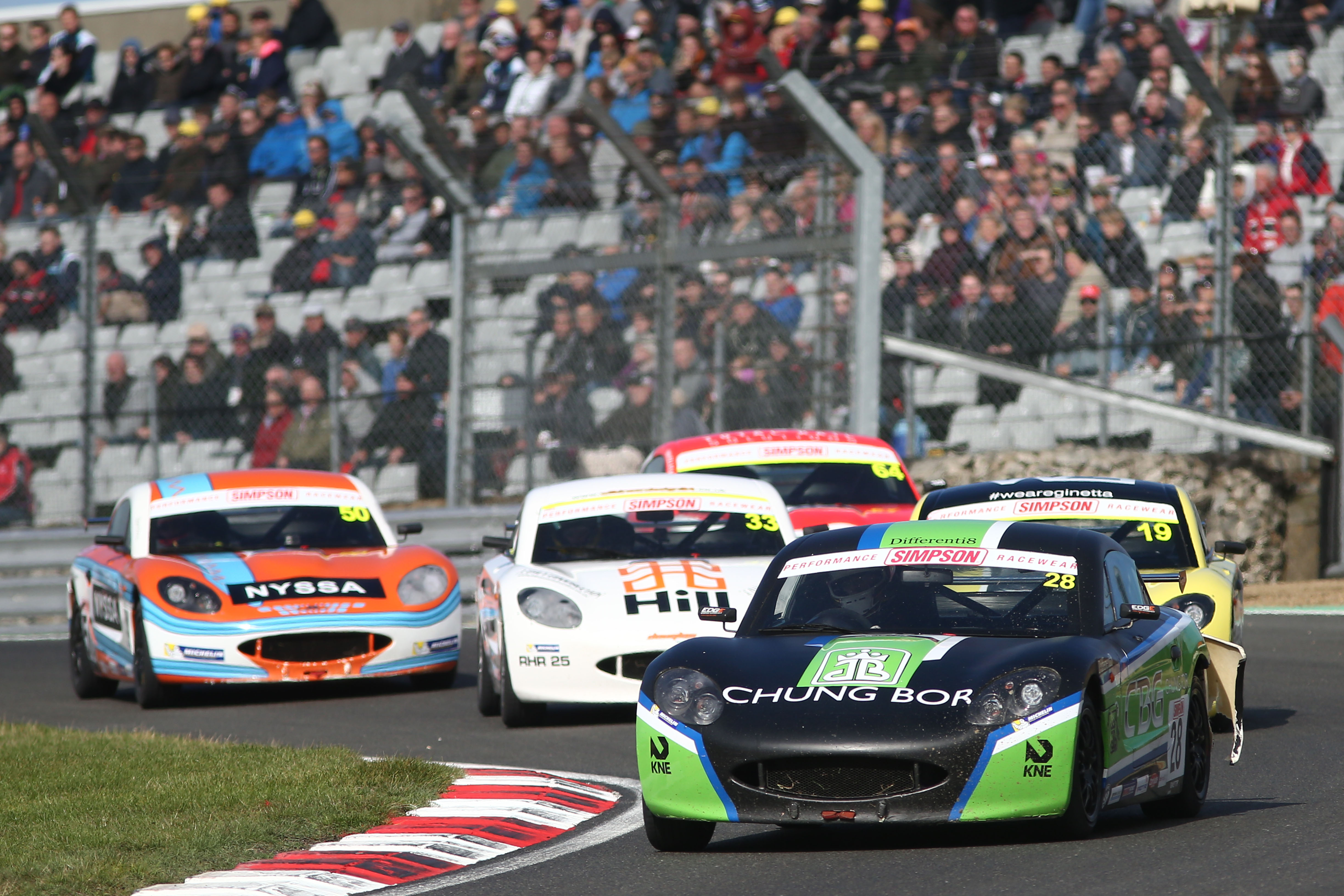 Charlie Fagg came into the championship finale full of confidence off the back of a great weekend at Silverstone two weeks prior.
Qualifying took place under dry conditions. Charlie would set a time that would see him good enough for 8th fastest.
Race 1 was scheduled to get underway later on Saturday afternoon but a big crash at turn 1 on the opening lap saw the race cancelled and re scheduled for the following day. Thankfully all parties involved escaped serious injury.
The rescheduled grid saw Charlie take the P7 grid slot. The lights went out and Charlie made a good start, holding position for the opening lap. As the pack settled down, Charlie began to get into his rhythm and started to make progress through the field. Some amazing racing, and truly masterful overtaking saw Charlie make his way up to P4 by lap 6 – this was by far the best racing we had seen form the 17 year old. As he came into the final lap, he had the feisty Harry King hot on his tail, and on the final corner, King just managed to squeeze past Charlie, meaning Charlie would cross the line in P5.
Race Charlie Fagg (GBR) HHC Motorsport Ginetta Junior. 2 would see Charlie line up in P5. The lights went out and Charlie was instantly on the case. He slipped past Seb Perez beautifully and was hot on the heels of the lead pack in P4. Charlie was looking racey and over the next 6 laps some truly remarkable racing took place as the top 6 were all challenging for the lead. Charlie managed to get himself up into P3 by the latter stages of the race with some fantastic race craft. The last lap saw Charlie heading for another podium, but the more experienced Stuart Middleton managed to muscle his way past which then opened up a mass assault from the train of cars behind. Charlie would cross the line in P7.
Charlie commented, "Im a little bit frustrated to be honest. I should have had a couple of podiums this weekend, but it just wasn't to be I guess. I have to thank HHC for being an amazing team over the last couple of years, all of my sponsors, the guys at Edge, especially Phil, and of course my family for supporting me this year!"
Edge said, "We really do feel for Charlie after this weekend. He had the pace, and looked very racey. He drove some of best races we have seen him drive – his race
craft has come on leaps and bounds. Charlie has really come on in the last couple of race weekends and we can't wait to see how he develops further next season."