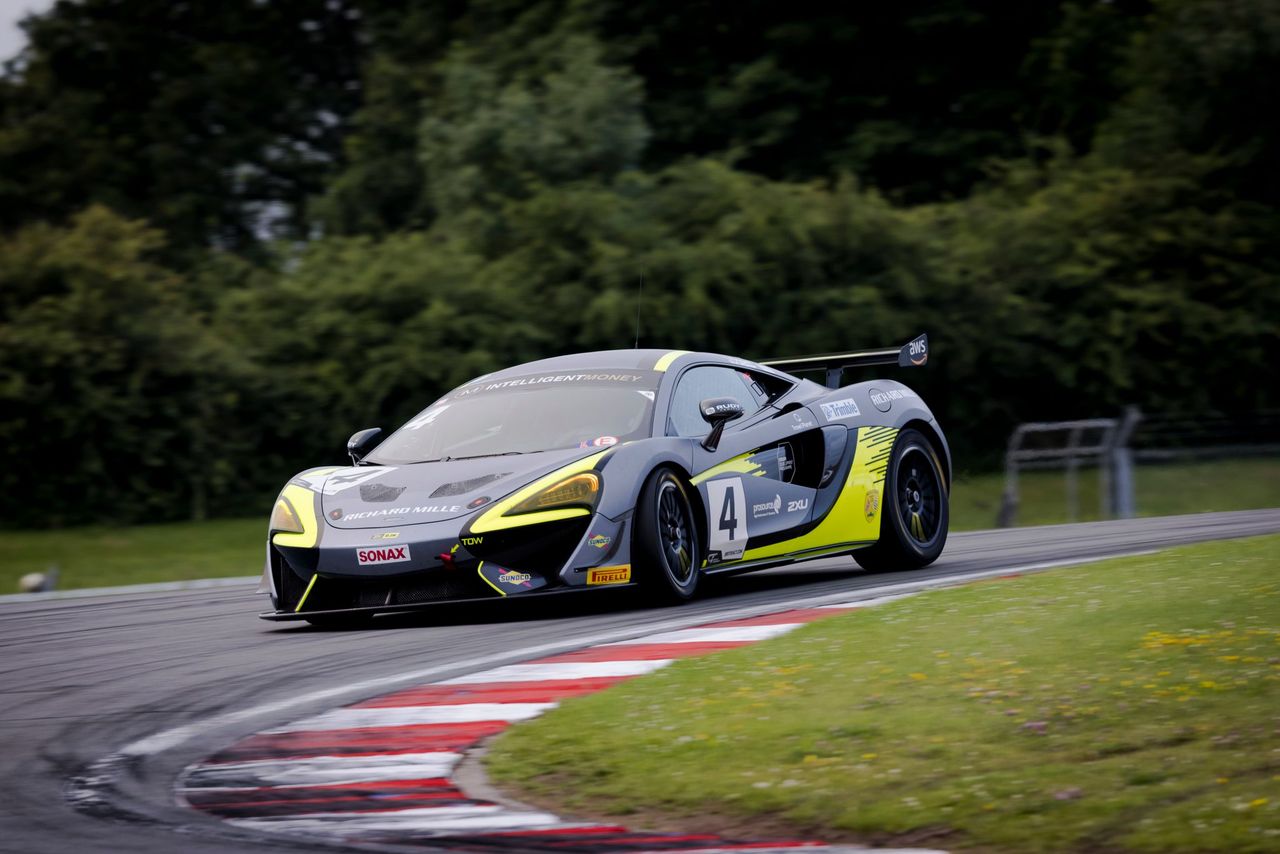 McLaren Driver Development Program stars Katie Milner and Harry Hayek showed remarkable pace at round 3 of the British GT Championship last weekend, 9-10 July.
The pair went into the weekend confident of finally being able to show the true pace of the RJN motorsport ran McLaren 570s GT4 car due to a Balance of performance relief for the McLaren for the race weekend.
Free practise sessions saw the #4 car right on the pace and it ended the times P3 overall and 2nd in class – a huge step forward from the opening race weekends.
Qualifying took place later that day and it was Katie Milner that took the helm in the first of the two sessions. Milner was setting purple sectors straight out of the box. She would end the session P5 overall and 4th in class, a great improvement on previous qualifying sessions.
Teammate Hayek would take the reins for the second qualifying session. The young Australian would set the timesheets alive with a fantastic time that would see him take the fastest lap in class for the silver class pole position, and third overall! The combined lap time of both Harry and Katie would place the #4 McLaren P2 overall, and pole in class – a fantastic job by both drivers and the team.
Hayek would start the 2 hour race on Sunday. Having never partaken in a rolling start it was all learning for the young ozzy. The lights went out and Hayek slipped down the order. Two early safety car periods hampered the #4 cars progression but once cleared Hayek then settled into the race and then started to make his way up the order.
Looking very racey Hayek would soon be on the tail end of the leading cars. On lap 15 Hayek made a well timed move around the outside of the Toyota Supra but unfortunately the over taken driver did not leave enough room for both cars and this in turn resulted in Hayek been spun around and into the path of the Ford Mustang behind. All three cars would not finish the race due to the incident.
The next round of the British GT Championship goes international and takes place 23rd – 25th July at Spa Francorchamps