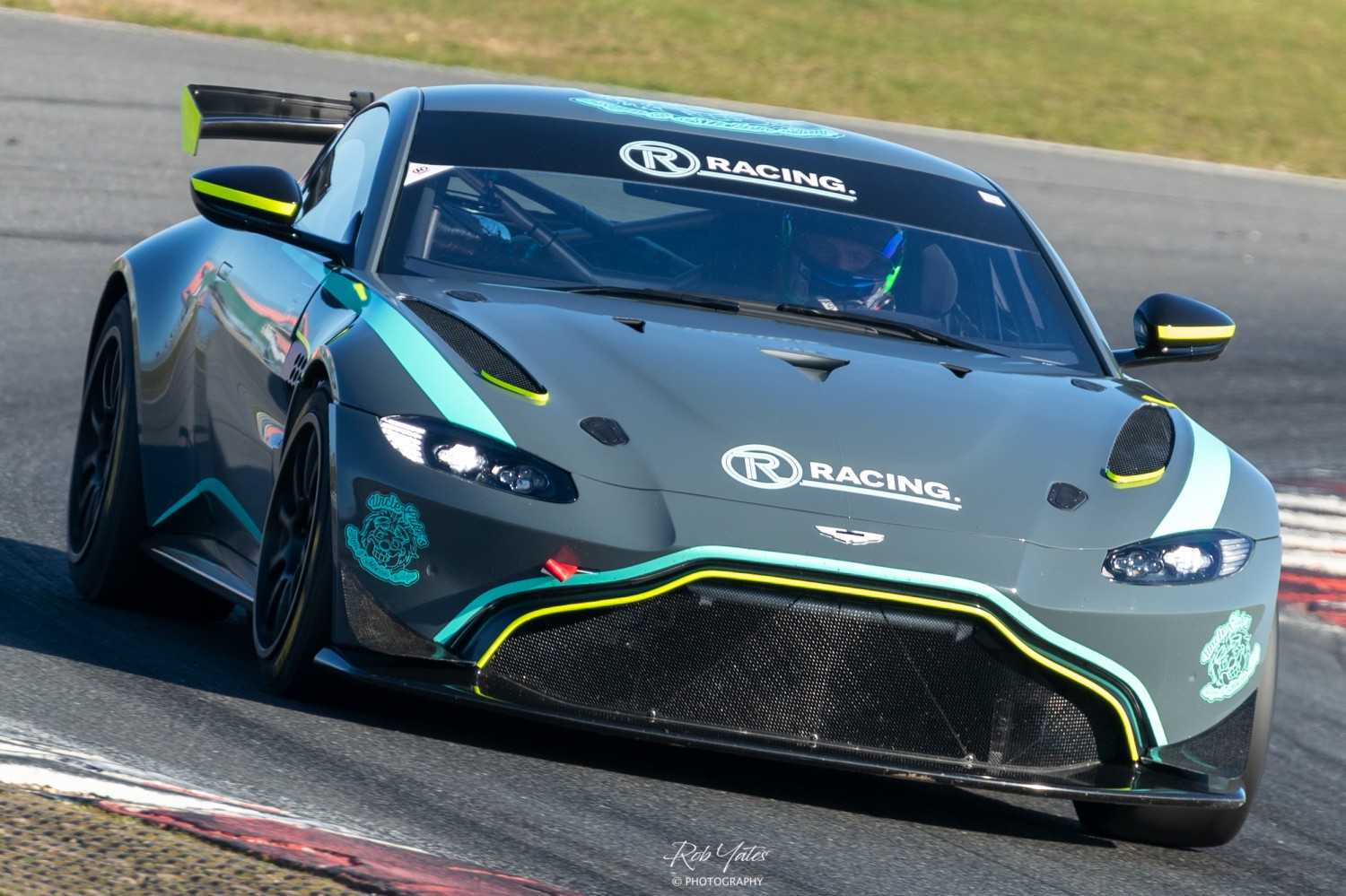 16 year old Josh Miller started his British GT4 championship title assault in fine form over the easter weekend at Oulton Park. Miller and R Racing made their British GT debut in the stunning Aston Martin Vantage GT4 alongside team mate Jamie Day.
Qualifying would be split into the usual 2 sessions. Miller's teammate Day would partake in qualifying 1 and would put the #23 Vantage P7 which is where they would start Race 1 from. Miller would then take part in the 2nd 'pro' session and manage a time that would see him place P6 for the start of Race 2.
Race 1 would see day take the hot seat to begin. The aim was to finish the race and collate points. A great start saw Day quickly settle into a rhythm. Day held position for the opening 12 laps. As the pitstops began, the team kept Day out slightly longer than most meaning they wouldn't get held up in the tight Oulton Park pitlane. Miller jumped in and son starting hunting down the pack ahead. A few fantastic overtakes saw Miller start to work his way up the order. Josh's fantastic pace, consistency and a few lucky penalties for certain cars ahead would see the #23 R racing machine glide its way into 2nd as the flag came out! A truely epic effort from the team and drivers to get such a result on their debut to the championship.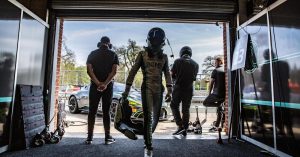 Race 2 would take place later that day. As the clouds grew heavier the risk of rain was ever present. Miller would start the race. A crazy start saw a number of GT3 cars ahead taking each other out and elevating Miller up the order. As the race settled Miller would be locked in a fight with the front 5 cars. On lap 3 a safety car period would begin and continued for a further 7 laps hampering any progress through the field. The safety car eventually came in but only lasted 4 laps until a heavy localised rain storm hit causing chaos as a number of cars left the track and crashed which would cause a red flag to repair the barrier. Upon the restart Day would resume the race and would bring home the #23 Vantage in P5!
The drivers leave the opening weekend of the British GT Championship P3 in the championship.