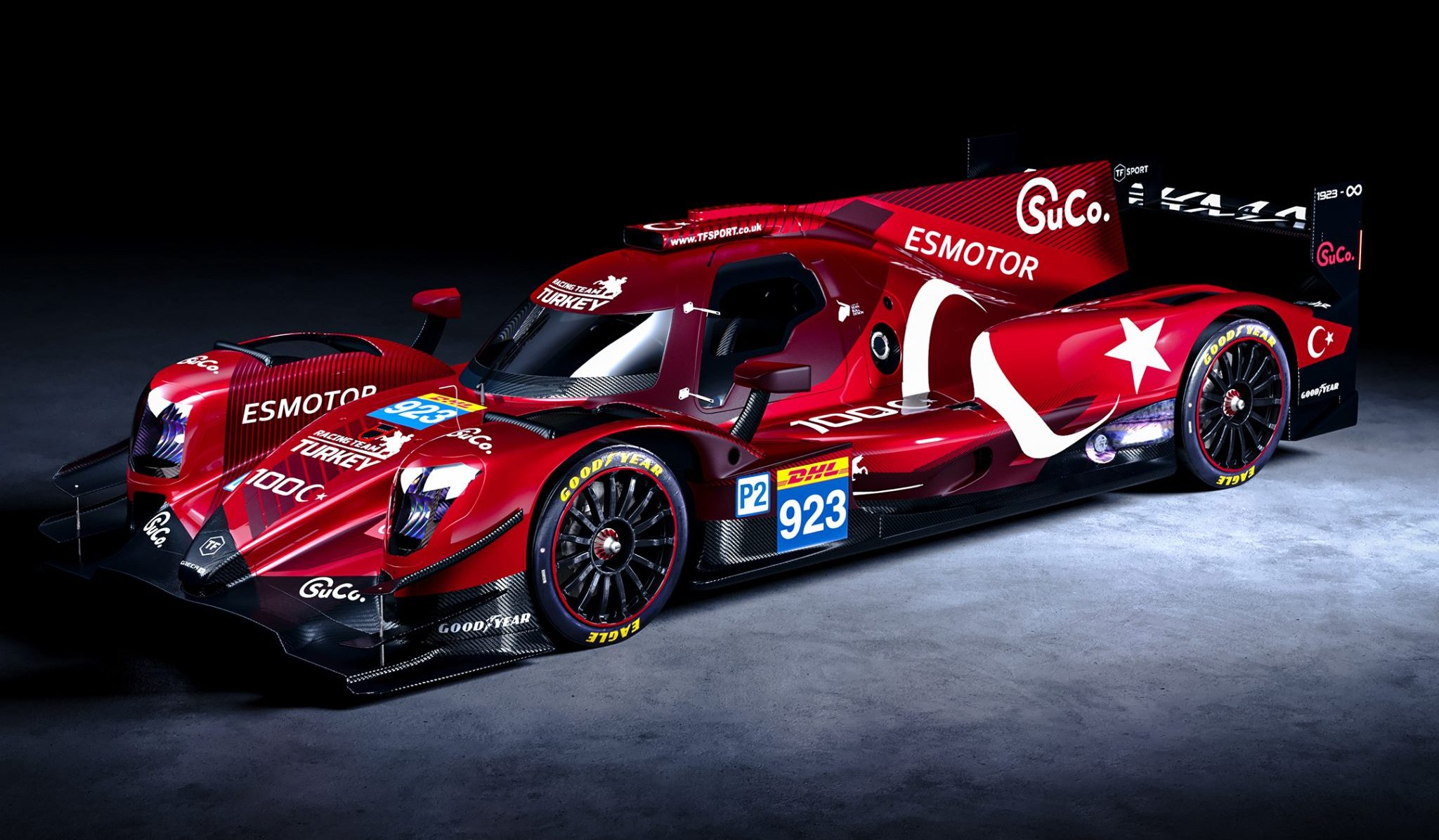 GAMBLE, TF SPORT AND RACING TEAM TURKEY SEEKING VICTORY IN THE LMP2 CLASS AT THE 24 HOURS OF LE MANS WITH A STRONG LINE UP
For the historic centenary of the 24 Hours of Le Mans, TF Sport and Racing Team Turkey join
forces ahead of the most famous, iconic and important race in the World Endurance
Championship, announcing a strong line up.
Ready to hit the track in a livery that will also celebrate the 100th anniversary of the Turkish
Republic, the Oreca 07 #923 that will join the tight fight in the Pro/Am category of the fierce
LMP2 class will be entrusted to the crew of Salih Yoluç, Tom Gamble and Dries Vanthoor.
The three are ready to tackle the famous Circuit de La Sarthe for the 91st edition of the
great endurance racing classic, set to take place over the weekend of 11 June.
A total of 24 cars will be entered in the LMP2 class, so it promises to be a real battle that will
bring great excitement: we are ready to experience it from start to finish.
Tom Ferrier, TF Sport Director: "This is a very exciting challenge for us, the opportunity to
race at Le Mans is extraordinary. Although it is the first time we will be racing an LMP2, we
hope to use some of the knowledge we gained in GTE that brought us so much success at Le
Mans. Salih has proven time and time again that he is one of the strongest, if not the
strongest bronze drivers, and with Dries and Tom I feel we have a great chance to fight for
the class win"
Salih Yoluç, Racing Team Turkey Bronze Driver: "I am very happy to welcome Dries and Tom
to the team. This is a very important year for Turkey, as it is the centenary of our Republic
and we have a proper line-up for this important year. The only goal is to achieve a good
overall result and class victory"
Tom Gamble, Racing Team Turkey Gold Driver: "I am really excited to return to Le Mans and
to join Racing Team Turkey for the first time. I believe that with my teammates, Salih and
Dries, who have achieved fantastic results over the past few seasons, we have a great
chance to bring home the win in the Pro/Am category and to achieve a good overall result in
the LMP2 category. I would like to thank the team for the incredible opportunity and also
McLaren for allowing me to participate. I can't wait to get started!"
Dries Vanthoor, Racing Team Turkey Platinum Driver: "I am happy to be back at Le Mans
again this year to fight for the win in LMP2 with Salih and Tom, we think we have a strong
line-up and with TF Sport I think we have a good chance to fight for a good result!"