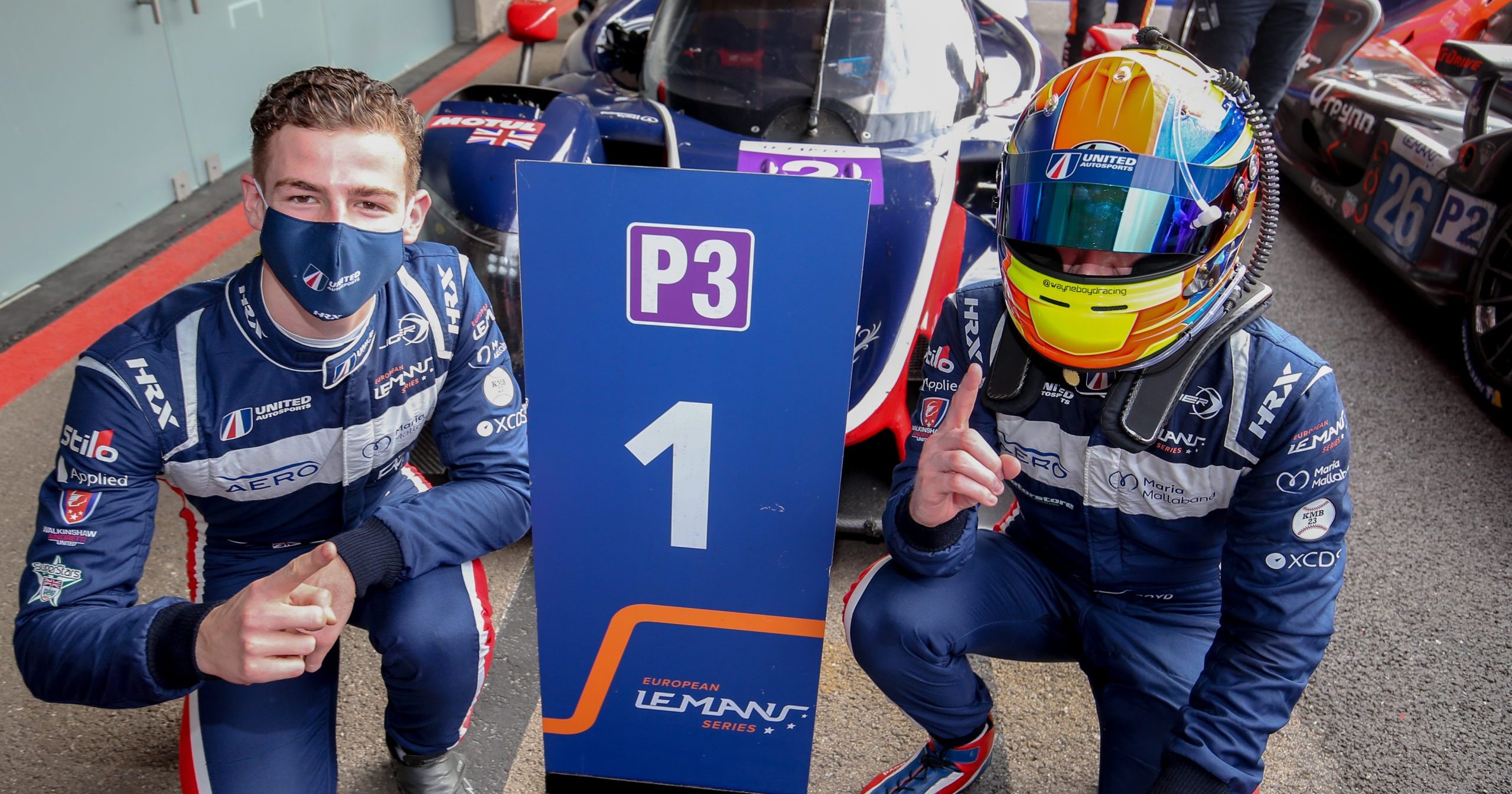 United Autosports have been crowned European Le Mans Series LMP3 Teams Champions for the third time at the final round of the 2020 season in Portimao, Portugal. The three drivers of Tom Gamble, Wayne Boyd and Rob Wheldon also clinched the drivers title.
The #2 car won the four-hour race to clinch the team's third LMP3 championship in five years. The three drivers drove a stunning race to win in style for the third time this year after starting from pole position for the fourth time. The team finished 21 points ahead of second place, scoring a total of 94 points after three wins, a third place and four poles.
Qualifying regular Wayne Boyd took his usual role of qualifying for the 4 hour race a Portimao and in usual fashion took pole by just over 1 tenth of a second.
Rob Wheldon took the first stint of the 4 hour race in the #2 Ligier and drove a faultless 75 lap stint to handover to Gamble in P2 after 2 hour mark. Gamble jumped in and soon began to settle in to a blistering rhythm. On old tyres the Nottinghamshire based teenager set the overall fastest lap of the 4 hour race by some 4 tenths of a second! Absolutely incredible pace from the BRDC superstar. After 30 laps Gamble handed over the #2 car to Wayne Boyd. Still in P2 Boyd began to hunt down the leader, and on the closing few laps took the lead and with it the ELMS LMP3 championship title.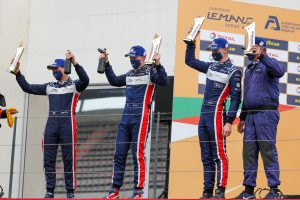 This championship tops off United Autosports' fantastic year, after winning the Le Mans 24 Hours in September as well as the FIA World Endurance Championship. They won the ELMS LMP2 title last month, followed by the ELMS LMP3 title at the weekend – a feat no other sports car team has achieved in the same year.
Gamble commented, "I think we knew from the start of the year with the line up we had that it was possible to win the championship and in pre-season testing we had a really fast car. United prepared so well for this year, we really hit the ground running at the first round and then the same again at the second round. We had a couple of unlucky rounds where we didn't get the results we wanted or deserved but it has been fantastic to cap it off with a win. The best way to win the championship. It wouldn't have been possible without my awesome team mates and this amazing team. United have won everything they have been a part of this year so it's a pleasure to be part of it."