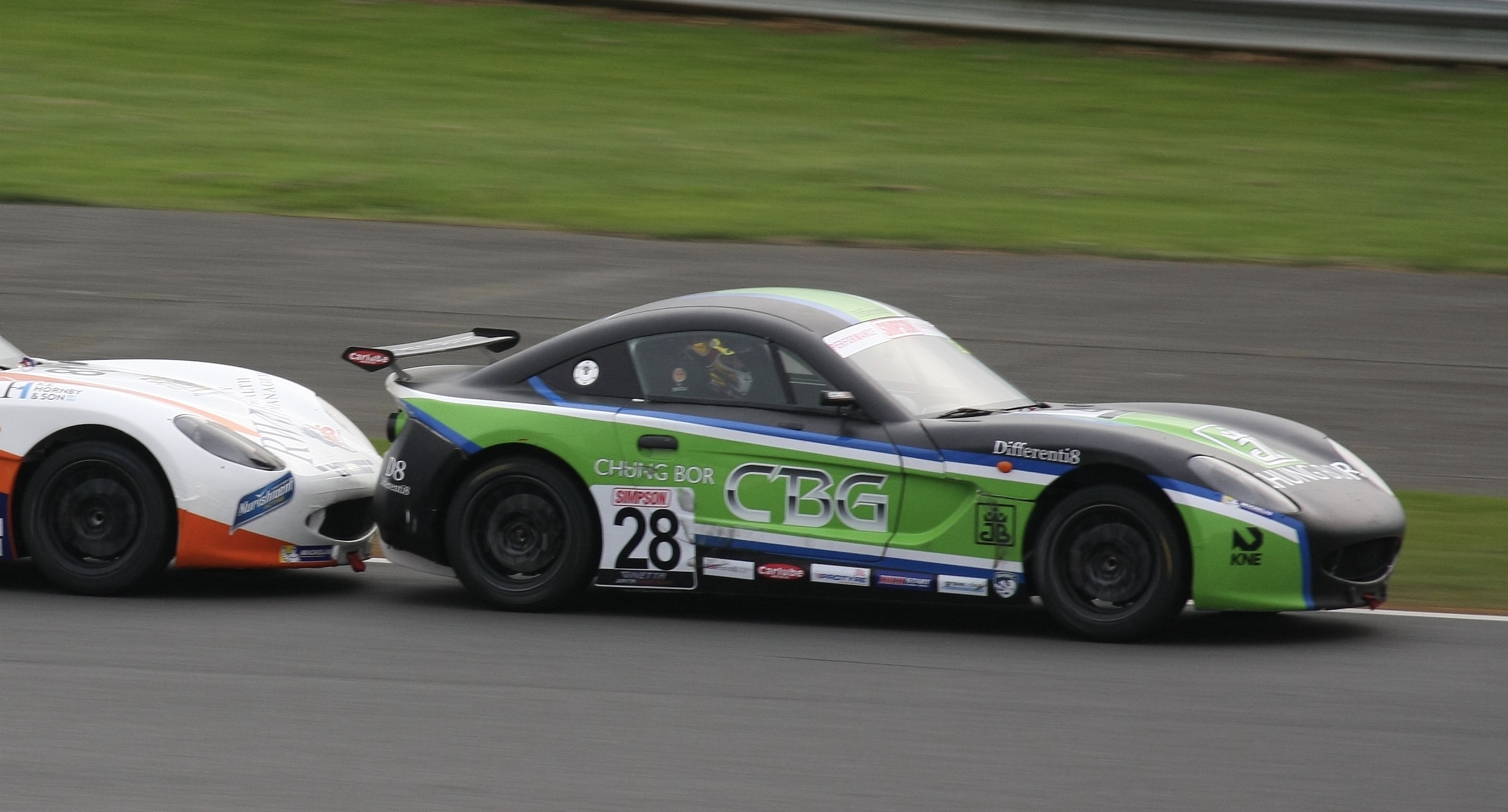 Charlie Fagg is aiming for more podiums at the final race weekend of the Ginetta Junior Championship at Brands Hatch this weekend.
Charlie had one of the best weekends of his championship thus far at Silverstone for rounds 18, 19 and 20.
"I'm really looking forward to Brands this weekend. I love the GP circuit and I had a top 6 there last year, so we have to be aiming for more podiums! Silverstone was a great weekend for me – I finally had a good consistent points haul, and having a podium was great too. I finally feel like we have the race pace to challenge for some great results."
Silverstone would see Charlie bring his HHC prepared machine home with three top 5 finishes, one of which was a podium in race 1 of the weekend.
Race 1 was set to be a fantastic race for Charlie as he lined up in P5. As the lights went out he slipped back one place, losing out to Daniel Harper off the line initially, but then Harper would lose the place back to Charlie mid way through lap 1. This was the start of an epic battle be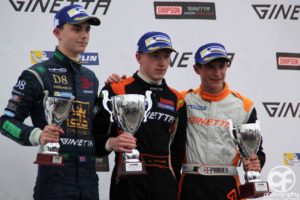 tween Charlie, and his HHC team mates for the next 6 laps as they all tried to work as a team to make progress through the manic Ginetta Junior field. By lap 6 Charlie had made progress up the field by getting passed his team mate Lewis Brown for P4, and on lap 7, Charlie would be the HHC victor of the trio, as he would then gain a position from championship leader Will Tregurtha. Charlie was now up into P3 and was having to defend from his two team mates whilst attacking Wooder and Priaulx in front. At the end of a fantastic 11 laps around the Silverstone national circuit Charlie would cross line in P3 and on the podium once more!
Race 2 would see Charlie line up in P3. As the lights went out Charlie would bog down off the line and slipped back to P8 on lap 1. In usual Ginetta Junior fashion, there was now a 10 car battle for the lead. Charlie now worked with his team mate Will Tregurtha, and the pair of them slowly made their way up through the field in true 'team mate' style, and Charlie crossed the line in P5 – an awesome recovery drive from his issues off the line.
Race 3 would see Charlie get the reverse pole position, but, at Silverstone, this is not the best position for the start as it means you are on the outside for turn 1. As the race began, as expected, Charlie would lose out to his team mate Will Tregurtha off the line and Charlie dropped down to P3. His race pace was looking great and he kept with the lead pair of Tregurtha and Wooder for the opening couple of laps. On lap 3 the hard charging Harry King made some what of a 'bolshy' move on the grass demoting Fagg to P4. The pair swapped positions a few more times but Charlie would have to settle for P4 in the final race of the weekend.
Edge commented, "Charlie really has made a huge step forwards off the back off Silverstone. Charlie really did drive exceptionally well, and proved that he can cut up at the sharp end of the grid. We are delighted with Charlie's performance at Silverstone and are genuinely looking forward to see what he can do this weekend at Brands Hatch."