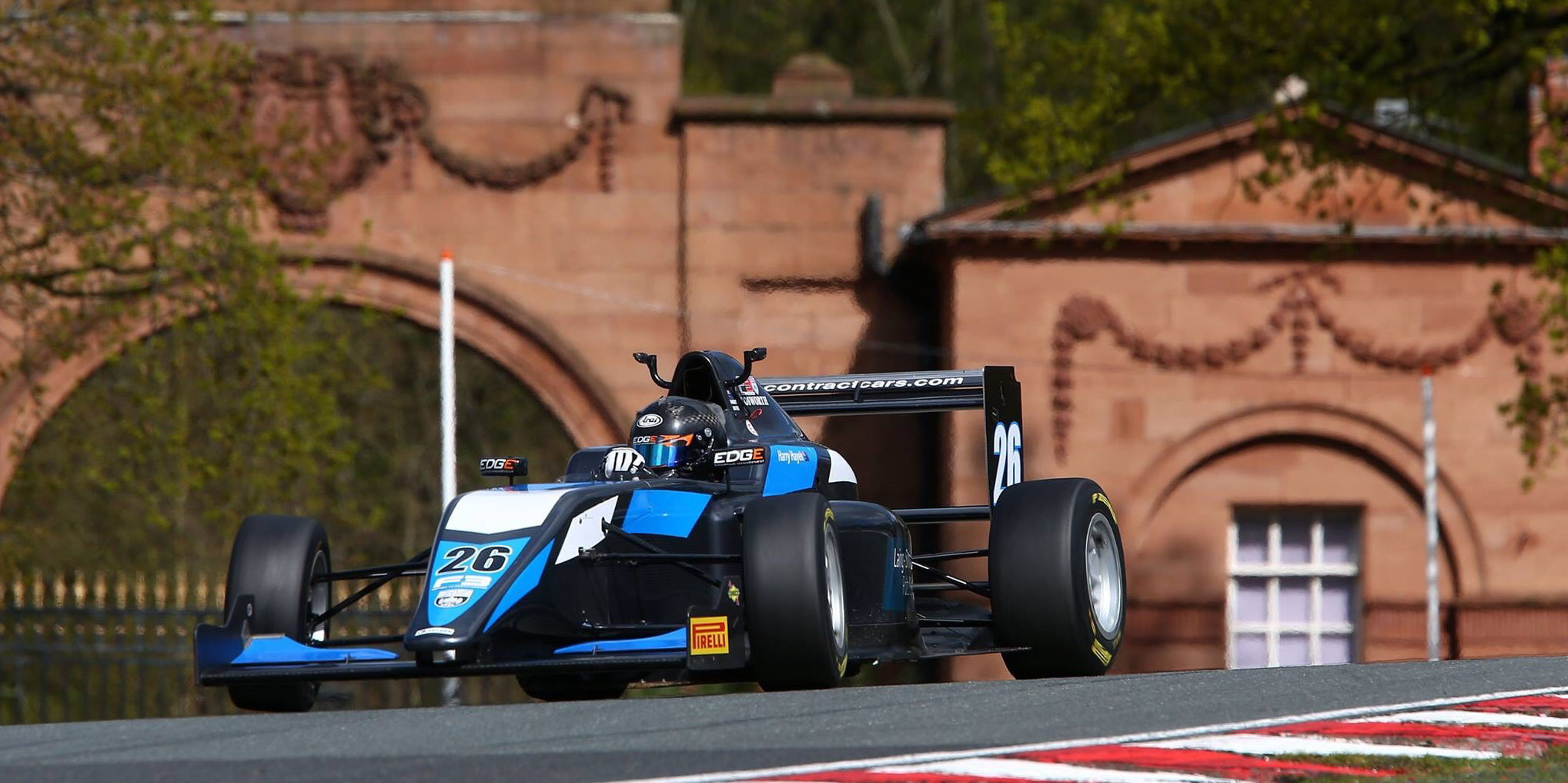 Double R Racing encountered three challenging BRDC British Formula 3 Championship contests at Oulton Park International Circuit on Easter Monday, 17th April, with series rookie Harry Hayek taking the squad's best finish of the weekend with sixth place in a rain-hit round one of the season.
Hayek, as he was during testing, was the fastest of the Double R competitors in his maiden British F3 qualifying session on Saturday, 15th April, with the sixth quickest time, just 0.2 seconds shy of the front row of the grid.
Due to unfortunate damage to the circuit barriers during one of the support races on Saturday afternoon, though, the first F3 race of the season was pushed back to the beginning of a rescheduled timetable for Easter Monday's programme – meaning three fast-paced races in one bumper day.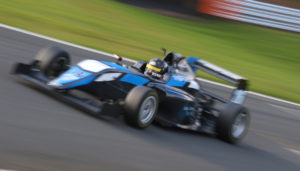 Race one was wet and Hayek made a good start to retain his top six placing, where he remained for the entirety of the 11-lap contest. With little in the way of position changes outside the top three, Hayek made a solid start to his maiden British F3 campaign.
Round two didn't start at all well when Hayek, who lined-up third on the grid, was knocked into retirement at the first corner after being tagged and team-mate Chadwick was also caught-up in the ensuing drama. Unsurprisingly, red flags were shown after the initial Safety Car.
Hayek wasn't able to take the re-start.
In round three, Hayek concluded his first weekend in the championship with a top 10 finish after progressing well from 14th on the grid due to his DNF in race 2.