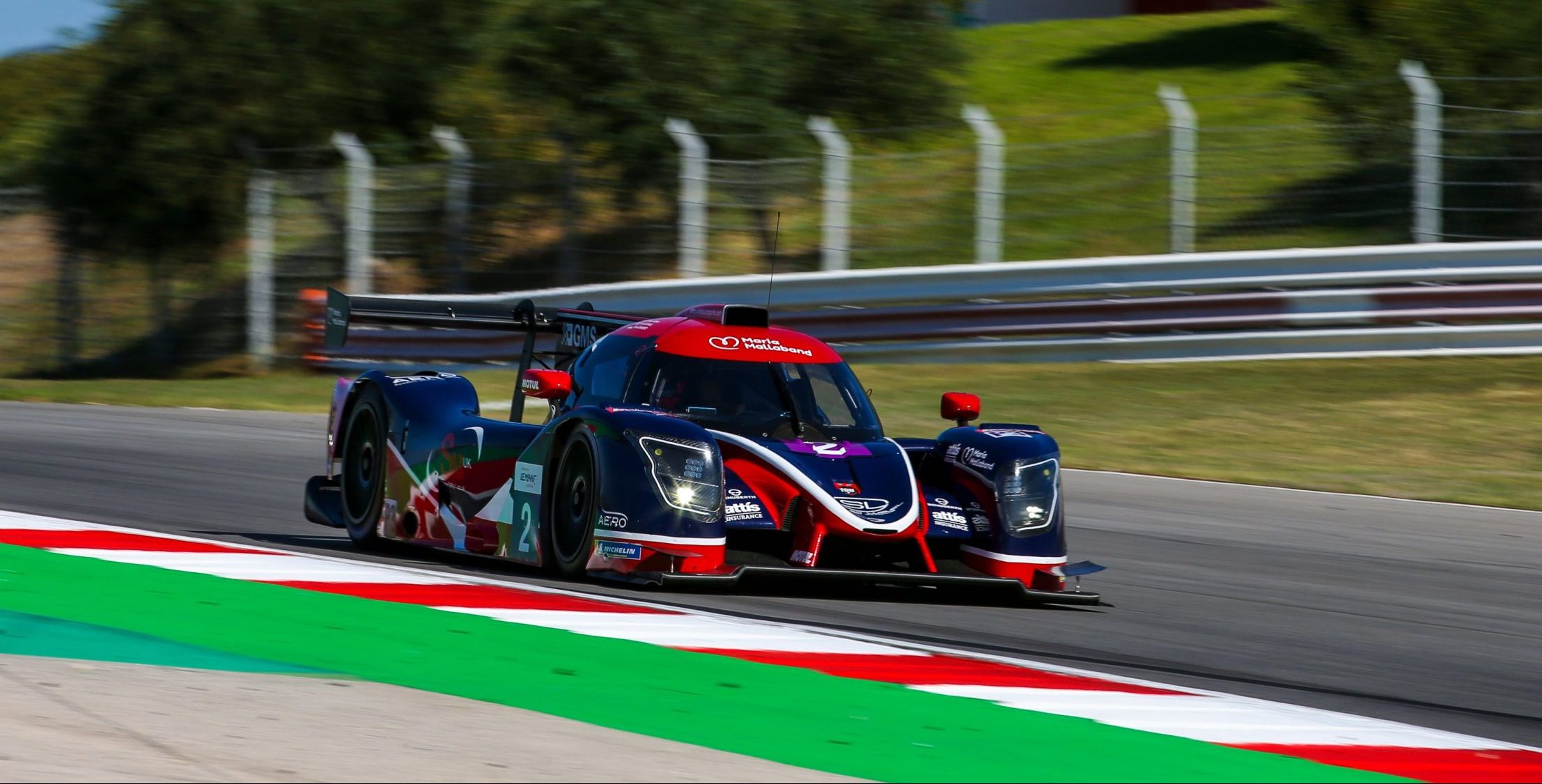 The Ligier of Josh Caygill, Finn Gehrsitz and EDGE driver Bailey Voisin claimed second place in LMP3 at Portimao for the season finale, having overcome extremely tricky track conditions caused by intermittent rain showers in Portugal.
The result at the Autodromo Internacional do Algarve marked United's 34th LMP3 podium since its 2016 series debut in the category, and the team's seventh podium at the Portimão track since 2017.
United's trio of entries started fifth (#22 – LMP2), third (#3 – LMP3) and eighth (#2 – LMP3) on the 40-car multi-class grid. In contrast to the previous days, which had seen cloudless blue skies and hot weather conditions in the Algarve, it was cloudy, cooler and the track was wet after a rain shower.
Despite the greasy conditions, the entire field began on slick tyres – the track drying quickly. After the opening hour,  the #2 car ran third in class with Caygill at the wheel doing a fantastic job in tricky conditions. At mid-distance, the #2 had taken second and began rain falling again.
With 90 minutes remaining, the #2 sat in third when Voisin jumped in with an hour to run. A fantastic stint saw the teenager make-up one position and at the chequered flag, meaning the #2 placed second – its second podium of the season having celebrated as runner-up at the Paul Ricard opener. With a boost of points, the #2 car finished seventh in the LMP3 Team's standings.
Bailey: "Second place is a fantastic way to end the season having started the year off with P2. We've had our fair share of bad luck during the season so to end the season on a high is definitely what we needed and thoroughly deserved. The team have done a fantastic job throughout the season for us."