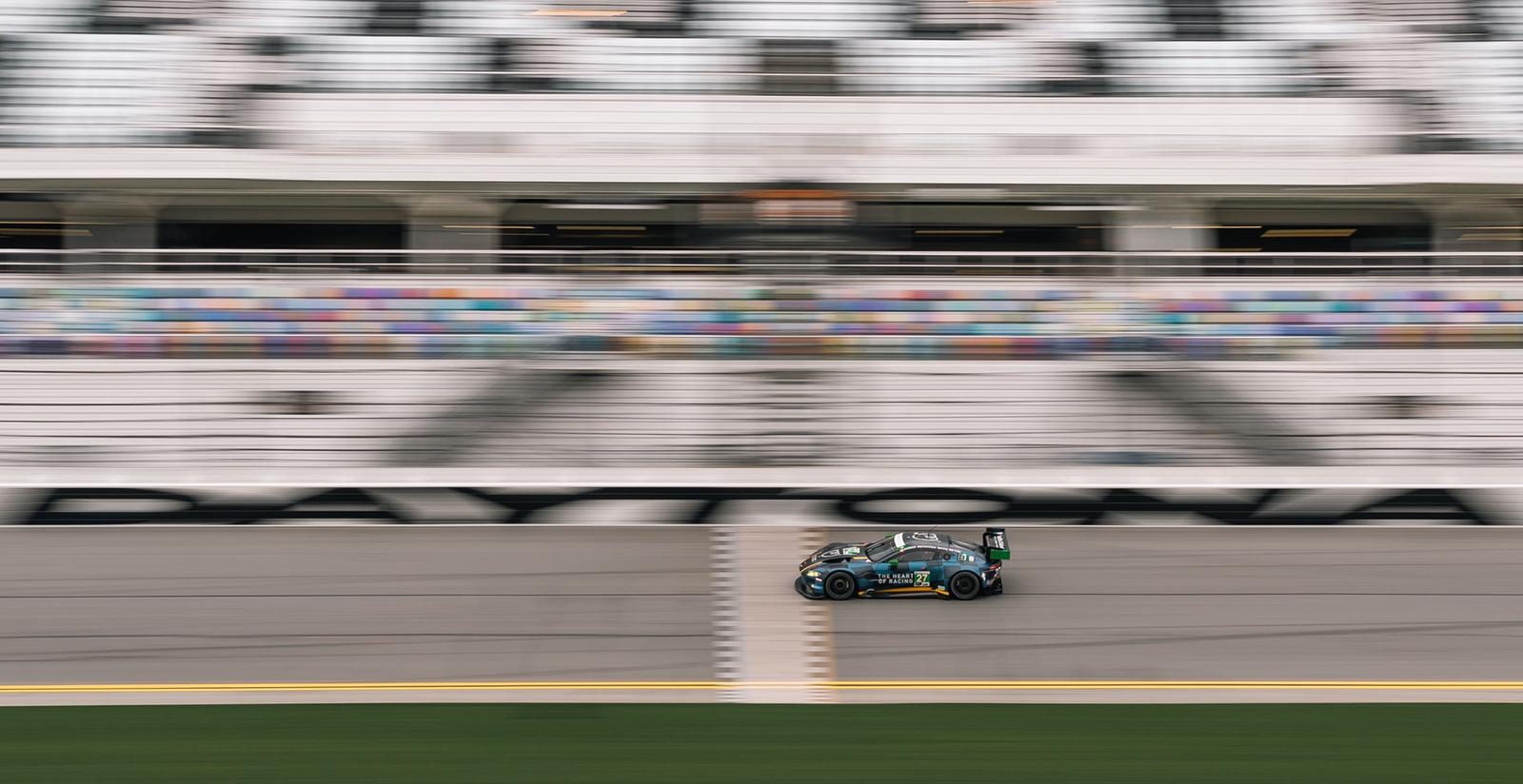 EDGE driver Tom Gamble made his Rolex Daytona 24 hour debut last weekend sharing the Heart of Racing Aston Martin Vantage GT3 with Ian James, Roman De Angelis and Darren Turner.
The event began the week prior to the 24 hour race with the qualification race weekend, 'The ROAR before the 24'. This allows the teams and driver to acquaint themselves with the machinery and get focussed ahead of the 24 hour race the following week.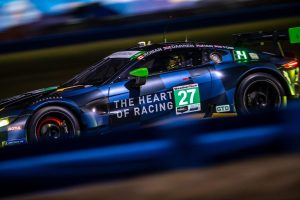 The #27 GT3 car was running well in the GTD category when Gamble took the wheel after 1 hour of running. As Gamble exited the pits and headed down to the first major breaking zone, a rather ambitious move from a BMW around the outside of Gamble would see contact and thus damaging the suspension on the Heart of Racing machine and meaning that it would DNF. An unfortunate end to the race, but better to get the bad luck out of the way before the 24 hour marathon the following weekend.
The Rolex 24 hour race would see Ian James take the helm to begin with. Starting from near the back of the record 62 car grid, James would make a good start. After 5 hours of running, Gamble would get in and the team managed to get #27 up to a podium position after numerous full course yellows and safety cars. At the mid way stage the #27 was on for a winning fight but then disaster struck as the car began to develop a misfire which would soon see the team pit the car to rectify the issue. 10 laps in the garage would drop the #27 out of contention, but the team and drivers soldiered on and Gamble put in some spectacular stints to get the #27 back up to P9 at the chequered flag.
Gable commented, "I have to say a huge thank you to Ian James and all the Heart of Racing guys for making me feel so welcome over the past couple of weeks. I have thoroughly enjoyed my experience at Daytona and am just gutted for everyone as we were on for a win at one point!"