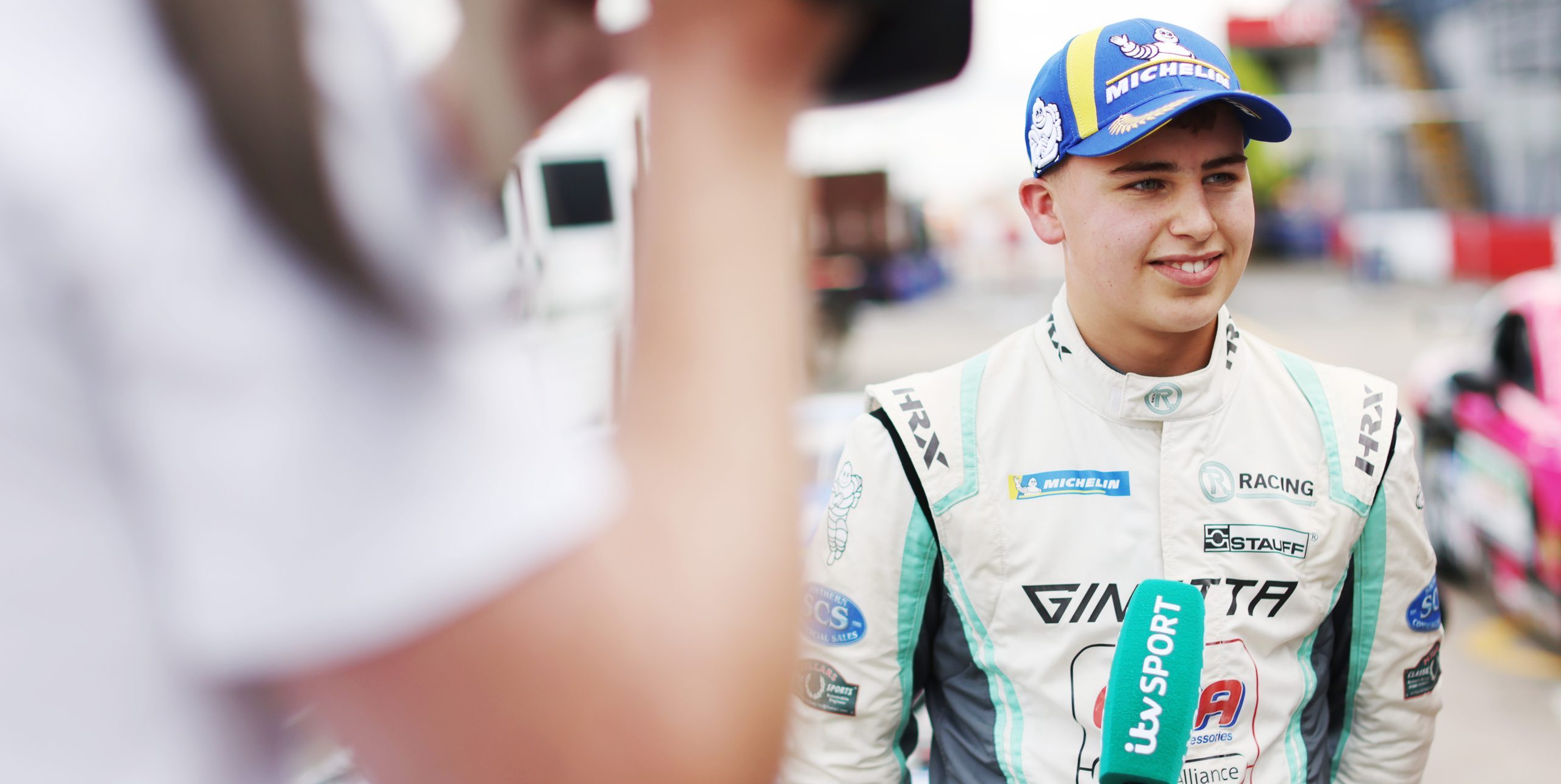 DTO MOTORSPORT ENTERS GINETTA GT4 SUPERCUP WITH GINETTA JUNIOR CHAMPION, ASTON MILLAR. 2021 Ginetta Junior champion Aston Millar, will make his debut into senior racing in May, as he becomes DTO Motorsport's driver in the Millars Oil Ginetta GT4 Supercup Championship.
DTO Motorsport – "After noticing Aston in 2021, under the guidance of Edge Management, it felt like a natural fit for Aston to become part of the DTO team for 2022. His success in the the Junior championship clearly showed his natural capabilities and competitiveness to win at a top level. We love that we are able to support a young, talented driver at this early stage of his race career."
As a support race to the British Touring Car Championship, the first round of the 2022 Millars Oils Ginetta GT4 Supercup will take place on May 14th at Brands Hatch.
Aston Millar, Ginetta GT4 Supercup driver – "I'm really excited to be a part of a strong team like DTO. The initial test day went well and I'm looking forward to getting more time in the new car before the season starts."
Eddy Hall, Head of Engineering at DTO Motorsport – "2022 is going to be a good year for DTO. The experience amongst this "new" team is as accomplished as our competition, so I am confident of good results. With Astons' natural ability behind the wheel, this season is going to be exciting".