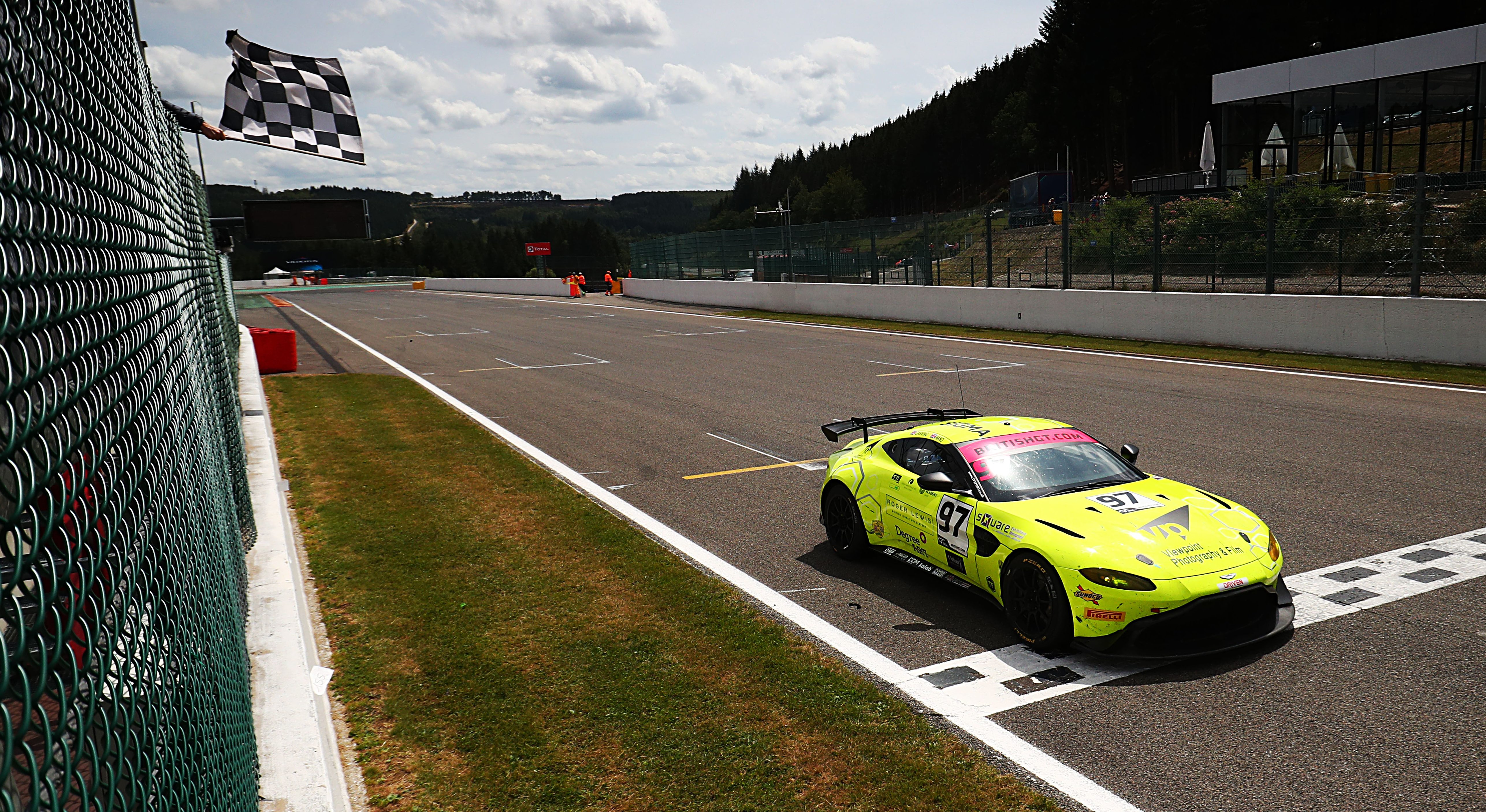 Aston Martin Academy
 driver 
Ash Hand scored his first victory in British GT as Tom Canning and himself took the TF Sport Aston Martin Vantage AMR GT4 to class victory at the legendary Spa-
Francorchamps
 circuit, securing the team's first victory in GT4 since 2014.
Qualifying saw Hand and Canning finish sixth place amongst the twenty-five car GT4 field.  
Come race day and Hand took the first stint in the Vantage AMR GT4, a phenomenal start saw him brilliantly working his way up to second place on the opening lap from P6, with the sister TF Sport car following closely behind.  
The 25-year-old would keep a strong pace throughout his stint, only losing one place before the pit-stops and driver changes.
With Canning now in the driver's seat, the #97 Aston Martin emerged back on track in second place. 
Towards the closing phase of the two-hour race Canning was lapping quicker than the leading McLaren and by the penultimate lap was threatening a move to take the lead. 
On the penultimate lap heading into the Bus Stop chicane, Canning jinked to the left of the McLaren, taking the outside line, and putting himself on the inside for the next left-hand corner. The McLaren unsighted moved across and made contact.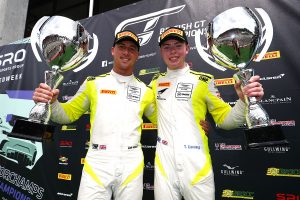 As the pair moved out of the way for one of the GT3 cars Canning was now in the lead, while the McLaren was forced to retire with radiator damage. 
One lap later and the #97 Aston Martin AMR GT4 led home the sister car for a TF Sport one-three finish, claiming not only their first class win in five years but also their first-ever double GT4 podium finish. 
The result moves Hand and Canning to within seventeen points of the GT4 championship lead, in third place. The duo leads the GT4 Silver class drivers' championship as the series heads to Brands Hatch on 3-4 August.